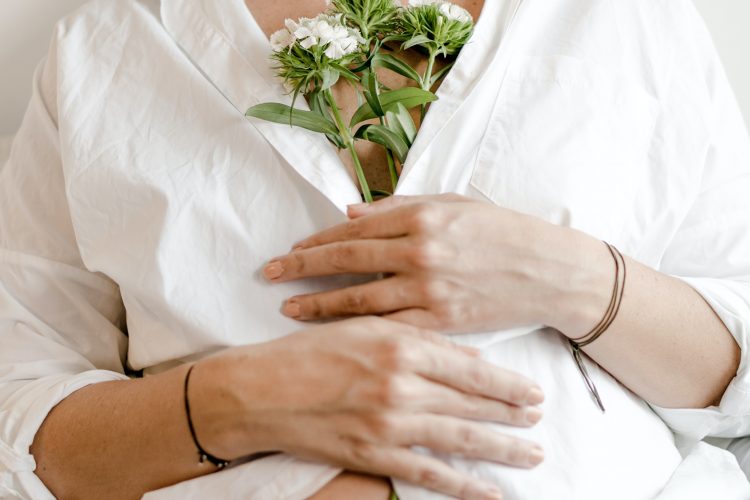 This month is the women's health month at Healthspace with a focus on fertility and pregnancy. With the lockdown, we have been spending more time at home with our partners and many of us are thinking more about starting our own families. Many others who are already pregnant are looking for ways to enrich and support our pregnancy journey.
What is infertility?
Infertility is defined as the inability to conceive after 12 months of trying for pregnancy (WHO). It is expected that 1 in 6 Australian couples are affected by infertility. As a result, many Australian couples utilize the services of an IVF clinic. Of the total cases of infertility in Australia, 21% are attributed to male infertility, 38% female infertility, 14% combined male and female infertility and 25% unexplained infertility.
IVF?
IVF stands for In Vitro Fertilization, meaning that the female egg is fertilized by sperm outside of the body. University of New South Wales study estimates that 1 in 20 newborns were conceived through IVF in 2018 in Australia. IVF cycle is an expensive process which costs approximately $10,000 (July 2021 standard). Fortunately, Medicare and many private health insurance covers IVF, and the out of pocket for the 1st cycle is estimated to be $5,000.
This is still a very expensive process for most of us, considering that the success rate of live birth is approximately 27%. This means there is more than 2/3 chance of the IVF process being unsuccessful. Unfortunately the success rate decreases and the costs increase with every unsuccessful cycle. Some estimates suggest the success rate of a live birth is approximately 2/3 after 3 cycles for women below the age of 35. In line with this, the National Institute for Health and Care Excellence recommends a course of 3 cycles for women below the age of 40.
Acupuncture for IVF
The statistics of IVF costs and success rate can be a daunting reality check for many Australian couples hoping to have a child of their own. This then begs the question, 'can anything be done to improve the IVF success rate and enhance the pregnancy journey?'. The answer is an obvious yes! Similar to natural pregnancy, the health and wellbeing of both the parents are a critical part of the success and health of the pregnancy. This means a well-planned, architectured diet and exercise regime (see our blog from Judy).
Not so well known might be the benefit of acupuncture. Yes, acupuncture can also help to maintain the general health and wellbeing of the parents, to improve the health of the egg, sperm and the uterus. But emerging research suggests that acupuncture can have a more direct benefit of improving the success of fertilization and live birth.
Randomized control trials (RCT) are trials that aim to limit potential biases in the results by randomly allocating participants into a intervention and control group. Moreover, the results can be clearly used to compare the intervention and no intervention group, giving us greater confidence in the results.
A recent RCT from 2020 reported that 3 sessions of acupuncture close to the time of Embryo Transfer improved clinical pregnancy, ongoing pregnancy, and live birth rates. This study also found that women who received acupuncture had significantly reduced anxiety, which is a common symptom in women undergoing IVF. A similar RCT in 2020 also showed significant increase in clinical and ongoing pregnancy rates compared to no acupuncture. Although the benefit of acupuncture can not be said to be conclusive, but emerging research points to the benefits of acupuncture and is reflected in numerous studies.
Pregnancy related mental health
Women who are actively trying for pregnancy are under greater stress than they would otherwise be. Some studies suggest women undergoing IVF experience psychological stress similar to people with cancer. This is a concerning negative cycle as stress and psychological stress has consistently been demonstrated to have a negative impact on fertility and pregnancy. This is why women undergoing IVF should be keeping an eye on their mental health and wellbeing.
For women undergoing IVF, acupuncture has been demonstrated to:
Reduce anxiety symptoms
Improve self-efficacy and psychological coping
Lower self-perceived stress
Reduced social and relationship concerns
Moreover, up to 45.7% of pregnant women are estimated to experience reduced quality of sleep. Reduced sleep duration in pregnancy can be related to preterm delivery and postpartum depression. An RCT in 2020 found 10 sessions of acupuncture over 3 weeks showed significant improvement in improving the Pittsburg Sleep Quality Index, which is a questionnaire investigating both the quality and quantity of sleep. This study also found that acupuncture improved the amount of melatonin in the body, and had no significant adverse events.
Talk to us!
The pregnancy journey can be a challenging and trying time for many Australian couples. Good news is that there are things we can do to actively take control of our health and pregnancy outcomes. Acupuncture has been demonstrated to benefit outcomes of IVF and also help with stress and sleep disturbance, which are common concerns for women during their pregnancy journey.
Daniel is an acupuncturist at the Kingsford clinic with a keen interest in community health, and would love to talk to you if you have any questions.