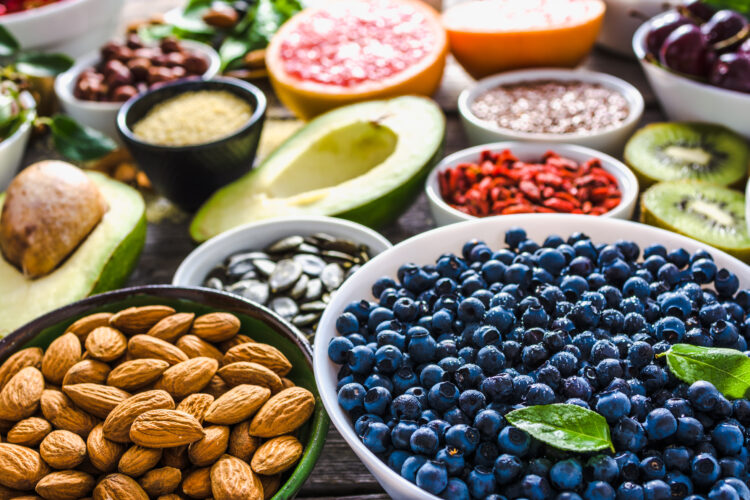 Federica is based from our Bondi Junction and Kingsford clinics as Office Manager. We are lucky that Federica is also a qualified nutritionist with a wealth of knowledge on all things nutrition, health and lifestyle.
We interviewed Federica on our latest topic – Chronic Lifestyle Disease to get some insights from a practitioner's perspective.
What are the most common types of chronic lifestyle disease you see in your practice as a nutritionist?
The most common chronic lifestyle disease I see in my practice are diabetes (type 2 mostly, which is when your body is still producing insulin but not responding to it), hyperlipidemia (meaning high levels of triglycerides and  cholesterol in the blood). Unfortunately, both conditions are on the rise in Australia, with nearly 1 million adults suffering from type 2 diabetes and 1.5 million from hyperlipidemia.
How do you feel this impacts society on a larger scale?
Burden of disease analysis assesses the health impact on a population of different diseases. Type 2 diabetes was the 12th largest contributor to Australia's disease burden. Cardiovascular diseases had the second highest estimated expenditure in the Australian healthcare system ($ 10.5 billion). Besides the scary statistics, the largest impact I see on people is the need to go on medications (which are not free from side effects) for many years instead of focusing on lifestyle changes.
What symptoms are the most common?
The most common symptoms I see in people affected by these chronic lifestyle disease are sugar cravings, low energy levels and fluctuating mood.
What would be your number 1 recommendation would you make for food/nutrition?
My number one recommendation would be to go back to real and simple wholefoods. Fill at least half of your shopping cart with fresh fruits, vegetables and avoid (as much as possible) anything that comes in a package.
What would be your number 1 recommendation for lifestyle change?
Most people affected by these chronic diseases are told to do more exercise. My recommendation would be to find something you enjoy! Join a gym, a pilates or yoga studio, go to a dance class, go for a walk in nature or for a swim in the ocean, get some tennis lessons or play soccer with your friends. Any exercise is good exercise!