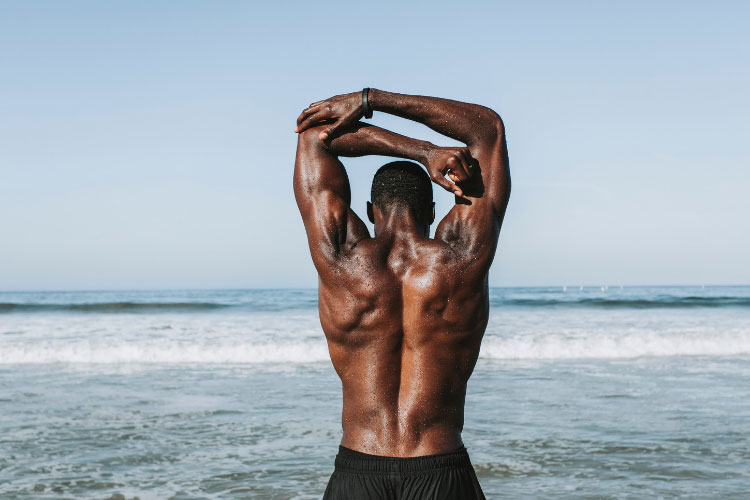 Needling away sports injuries
Did you know that it is estimated that 5.2 million Australians injure themselves in a sporting incident each year? (Medibank Private 2006). If you have heard this statistic, you might be one of the many Australians who have a sports injury to their name. But if you, or anyone you know, has sustained a sporting injury, how do you rehabilitate your injury so you can get back to training and your regular daily activities? Not many would immediately think to consult their local Chinese medicine practitioner, but there is a growing body of evidence that traditional Chinese medicine can assist in pain management and injury recovery.
How is acupuncture recognised in the sporting world?
Whether it is an ongoing injury or you've accidentally over trained a weak muscle, acupuncture and Chinese medicine are fast becoming the 'go to' treatments for both acute and chronic athletic injuries. The main reason why patients turn to acupuncture is for musculoskeletal pain management, with the benefits apparent clinically as well as backed by numerous research studies. One study, published in the Medical Journal of Australia (Cohen et al. 2017), concluded that acupuncture is as effective as standard painkillers for the treatment of lower back pain and ankle sprains. This study, and many more like it, is the reason why acupuncture is now recognised as an acceptable form of pain management by the National Institute of Health.
How does it work?
Acupuncture focuses on treating the site of the injury, and places a huge emphasis on the connection between our entire body's movements and mechanisms. This includes the relationship between the mind and body for physiological support. It is understood that for us to perform at our optimum, both emotional and physical aspects need to be in harmony.
Treatment protocols can involve a combination of acupuncture, electro acupuncture, cupping and gua sha (a traditional Chinese medicine treatment where a blunt instrument  scrapes the skin). These protocols may help to reduce inflammation and increase blood flow to the affected muscles and tissues. Further, by treating the body as a whole, specific points are needled to support the central nervous system, and results in the release of endorphins and other neurochemicals to support injury rehabilitation and naturally decrease your pain.
This year, the Chinese New Year ushers in the year of the pig, symbolic of wealth and prosperity. However, it is difficult to pursue wealth and prosperity when you're limited by poor health and injury. If you are one of many Australians who has sustained a sporting injury, perhaps you'll consider traditional Chinese medicine and acupuncture as part of your rehabilitation process. Health Space practitioners are experienced in assisting with musculoskeletal concerns, and can help you rebalance your body to get you back training in no time!
Until 12th February, Health Space is offering a complimentary initial acupuncture consult to any new clients only. To redeem, call any Health Space clinic on 8354 1534, and enjoy the benefits of acupuncture and Traditional Chinese Medicine!
This article is part of a 2019 Chinese New Year series showing the research behind acupuncture, as well as the longevity of it as a therapeutic practice. To read more articles in this series, click here.
Georgia Fong is an acupuncturist and Chinese medicine practitioner who practices out of the Rozelle clinic. With a background in dance, she understands what good health is supposed to feel like and is passionate about helping those in poor health return to vitality. She has a special interest in treating musculoskeletal conditions involving pain management and recovery, women's health, digestive disorders and overall general wellbeing. If you want to get in touch with Georgia, contact her at the Rozelle clinic on 9810 8769.