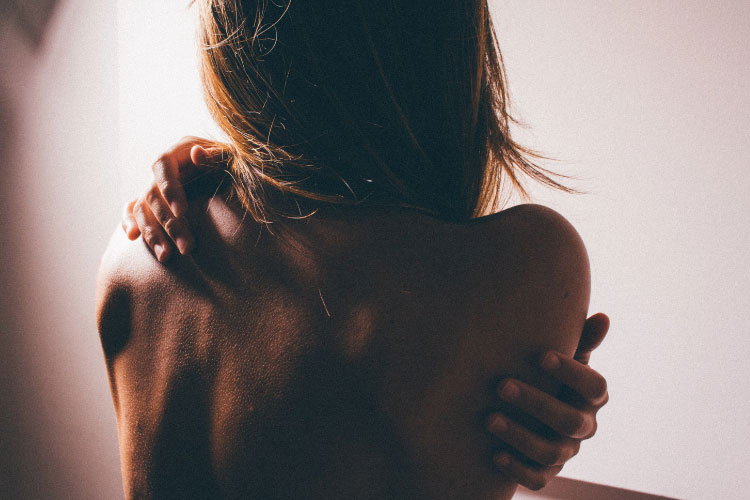 Say goodbye to pain in the Chinese New Year!
Tuesday 5th February marks the Chinese New Year, and we enter the year of the pig! As we welcome in Chinese New Year, it is time to reflect on the great history of Chinese Medicine. In the early days of Chinese Medicine, thousands of years ago, acupuncture was performed using chiselled bones and sharpened stones, inserted into the body at various acupuncture points. Luckily modern technology has allowed us to practice with the super fine stainless steel needles that we use today.
What is acupuncture?
Acupuncture is used in the management of many conditions, including back pain; a complaint that most people suffer from at some time or other. Back pain usually occurs because of poor posture whilst sitting at a desk, heavy lifting, sporting or work injuries, sleeping in an uncomfortable mattress or it can arise from general stress.
Rather than dosing up on painkillers such as NSAIDs (non-steroidal anti-inflammatory drugs) for back pain, which tend to only cover up the problem, and can cause an array of side-effects (Better Health, 2017), acupuncture can be used as an adjunctive therapy and can offer great pain relief as well as getting to the root of the problem.
The research supporting acupuncture and Traditional Chinese Medicine
The Acupuncture Evidence Project analysed a great number of systematic reviews on acupuncture for various conditions, and they found that there is evidence of a 'potential positive' effect of treating low back pain with acupuncture (McDonald, J. & Janz, S., 2017). In a systematic review of 32 randomised controlled trials for acupuncture treatment of chronic non-specific low back pain, acupuncture was superior (both statistically and clinically significant) to sham acupuncture in pain reduction and improved function immediately after treatment (Lam, Galvin & Curry, 2013).
In a recent study, 56 pregnant women who were suffering from back pain participated in weekly acupuncture for six sessions (Martins et al, 2018). The acupuncture points were selected according to the patient's constitution, in addition to a combination of body points and auricular (ear) points. Acupuncture was found to have a significant reduction in low back pain among the participants from as early as the second session onwards.
A 2018 study in Korea compared acupuncture treatment with the lumbar surgery rate for low back pain in Korea (Koh et al, 2018). Data analysis of 130, 089 subjects showed that the lumbar surgery rate was significantly lower in patients who attended regular acupuncture to treat back pain than those who did not. According to the study, socio-economic factors including income did not significantly influence whether or not a patient would opt for surgery. The study concluded that the frequent use of acupuncture in Korea accounts for the low rates of lumbar surgery nationwide.
The year of the pig symbolises prosperity and wealth, and can be used as a symbol to encourage you to look after your health on your way to your financial or personal goals! Until 12th February, let Health Space look after your health with a complimentary initial acupuncture consult – available to new clients only. To redeem, call any Health Space clinic on 8354 1534 to make a booking, and enjoy the benefits of acupuncture and Traditional Chinese Medicine!
About the author
Lucy Heller is a traditional Chinese Medicine practitioner who treats out of the Newtown and Brookvale clinics. She has a special interest in helping those who experience musculoskeletal conditions, pain, stress, women's health issues and digestive complaints. To seek her assistance call her on 9557 1277 at Newtown or 8039 3539 at the Brookvale clinic.
This article is part of a 2019 Chinese New Year series showing the research behind acupuncture, as well as the longevity of it as a therapeutic practice. To read more articles in this series, click here.
References
Better Health Channel (2017). 'Medications: non-steroidal anti-inflammatory drugs'. Available at: https://www.betterhealth.vic.gov.au/health/conditionsandtreatments/medications-non-steroidal-anti-inflammatory-drugs
Koh, W., Kang, K., Lee, Y., Kim, M., Shin, J., Lee, J., Lee J.H., Shin, K. & Ha, I. (2018). 'Impact of acupuncture treatment on the lumbar surgery rate for low back pain in Korea: A nationwide matched retrospective cohort study.' Plos One, 13(6), doi: 10.1371/journal.pone.0199042
Lam, M., Galvin, R. & Curry P. (2013). 'Effectiveness of acupuncture for nonspecific chronic low back pain: a systematic review and meta-analysis'. Spine, 38(24), 2124-38.
Martins, E., Tavares, T., Lessa, P., Aquino, P., Castro, R. & Pinheiro, A. (2018). 'Acupuncture treatment: multidimensional assessment of low back pain in pregnant women'. Revista Da Escola de Enfermagem, 52, PMID: 29898168.
McDonald, J. & Janz, S. (2017). 'The Acupuncture Evidence Project: A Comparative Literature Review.' AACMA, 1-74.