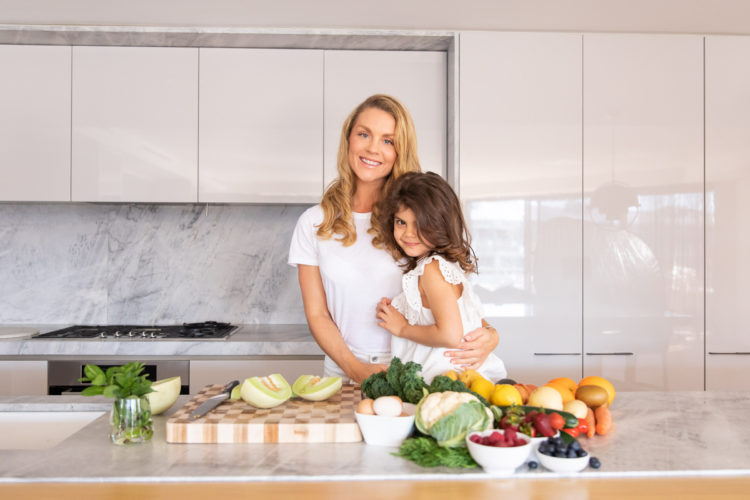 This is a great option towards the end of the week, if you have leftovers in the fridge or veggies you really need to use to avoid waste.
I like to make different options for school lunch, so it doesn't get boring with sandwiches every day.
If I make a soup, pasta or rice, I will reheat in the morning and pack in a stainless thermos canister (which you can purchase directly from Health Space!)
Ingredients:
1 small head of broccoli, cut into small florets
1 large bunch of scallions, trimmed and cut into 1" pieces
4 large eggs
Rock salt
4 tsp Bragg liquid aminos
1 1" piece of ginger
2 cloves garlic
4 tb coconut oil
1 tb coconut sugar
3 cups cooked, left over rice
2 tb sesame oil
2 tb rice vinegar
Method:
Whisk 4 eggs in a medium bowl to combine and season with ½ tsp. salt.
Whisk 1 tb coconut sugar, 4 tsp. soy sauce, and 1 tsp. salt in a small bowl. Grate 1″ piece ginger and 2 garlic cloves into bowl and give the sauce another whisk.
Time to cook!
Bring all of your prepped ingredients to the stove. Heat 1 tb. coconut oil in a large cast-iron skillet—or non-stick if you don't have one—over medium-high until just beginning to smoke. Add broccoli and scallions, season with a good pinch of salt, and toss with a spatula to coat in oil. Cook, undisturbed, until well charred on one side, about 5 minutes. Mix with spatula and continue to cook, tossing occasionally, until broccoli is crisp-tender and scallions are wilted, about 2 more minutes. Transfer veggies back to a bowl.
Heat remaining 3 tb. coconut oil in skillet over medium-low. Add eggs and cook, stirring constantly with a rubber spatula, until large curds begin to form, about 30 seconds. The eggs will cook very quickly, so try to err on the side of runny and less-cooked because they can become spongy if overcooked.
Add 3 cups rice and liquid aminos mixture to eggs. Toss well to combine, then press down evenly into skillet. Cook, undisturbed, until rice is slightly crisped on one side, about 5 minutes.
Return veggies to skillet and toss well to combine. Remove from heat, add 3 tb. sesame oil and 2 tb. vinegar, and toss once more.
Store in the fridge for school lunches or meal prep for your own lunch.