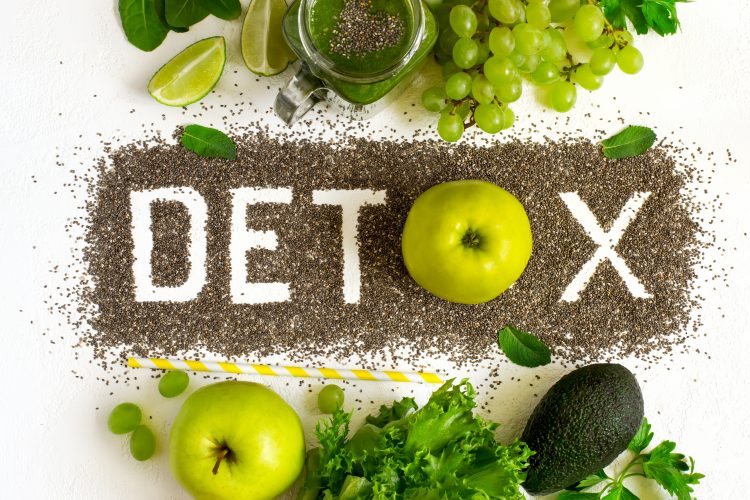 After the festive season it's a great idea to reboot your body with a detox which is a health reset focused on healing and regenerating your digestive tract.
Detoxing is not just about your diet, it must also address physical, emotional, spiritual and mental issues to achieve overall good health.
Eating only whole, clean foods helps to retrain your palate so you're less likely to crave those fatty, salty and sugary foods. A set detox can also address triggers to eating, especially if you're a habit driven, emotional or comfort eater.
A dietary detox follows the concept of cleansing the body of toxins by eliminating certain foods, loading up on fresh fruit and vegetables, avoiding alcohol and caffeine, and rehydrating with plenty of water for a set period of time.
Often a detox can result in quick weight loss and increased energy. Many people choose to detox once or twice each year.
About the detox plan:
The purpose of any detox plan is to take the load off the organs that detoxify the body – the liver, kidneys and bowel – while at the same time supporting and improving their performance. This programme usually takes between 1-4 weeks and involves:
A clean diet with a food guide to follow
Nutritional and herbal supplements to assist & support the process
What to do
Check your diary and mark a period where you have a clean break from functions or events that might derail your detox, such as weddings, birthdays or special occasion meals. Then proceed with the plan and appointments as guided by your nutritionist or naturopath.
What to expect
Some people may experience a 'cleansing' reaction in the first few days of detox, including headaches or loose bowel movements. This is due to the sudden withdrawal of certain foods, in addition to stimulation of detoxifying organs. These symptoms should subside in 24 to 48 hours.
Contact Pamela Nelson at Health Space Lane Cove to see if a detox is right for you.
Pamela Nelson – Naturopath / Clinical Nutritionist / Herbalist
Health Space Clinics Lane Cove – Lvl 1/20 Burns Bay Rd, Lane Cove.
PH: (02) 94189555
E: pamela@healthspaceclinics.com.au