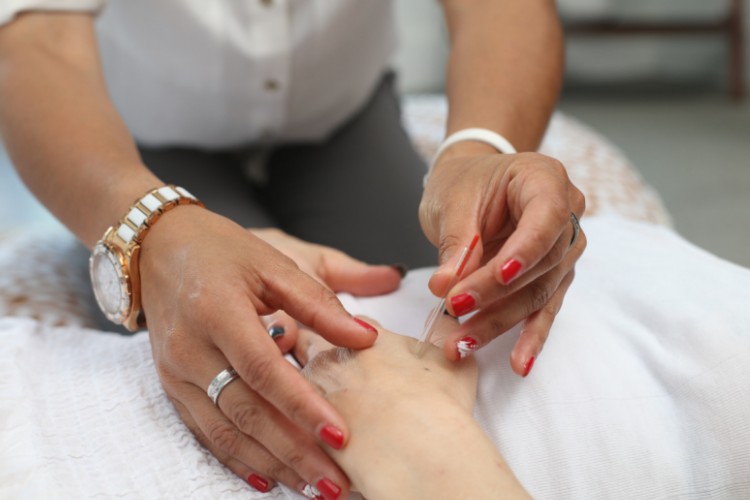 Traditional Chinese Medicine (TCM) treats the mind and body as a whole system – not separate parts. Conventional Medicine has come to accept that the mind affects the body. Stress is a perfect example of the interrelated connection between the body and mind – any perceived threat triggers a fight or flight response in your mind as well as the body. The holistic approach – like acupuncture – for pain, stress, and anxiety relief, is thus very suitable for treating stress related health conditions. Headache, high blood pressure and insomnia are afflictions which can also result from high levels of stress.
Pain is your body's reaction to trauma, including physical injury, overuse, stress, or even emotional upset. It is the number one reason that people come for acupuncture treatment because Chinese medicine gives fast and lasting relief without surgery or medication. Your pain may be sharp or dull, steady, or intermittent; localised – such as in low back pain – or all over (such as in muscle aches from the flu)
Firstly, acupuncture can relieve the physical symptoms of pain or stress that tend to accumulate in your body – in the neck, shoulders, back etc. – causing pain and tension. Secondly, it leaves the body/mind feeling calm and relaxed, so can help your anxiety too. An added benefit is that it improves the circulation of blood throughout the body.
TCM assesses the symptoms to find the cause. For example, whether the pain is worse in cold, wet, or windy weather; worse after activity or rest, whether recent or long term, and is treated accordingly. Another tool, a warming technique called moxa- where a cylinder of compressed herbs is ignited and held over the site – is used for cold-affected pain. In some cases a gentle electric current may be used to strengthen the effect of the needles. Certain points that are not located near the site of pain are known to be beneficial such as 'the master point of tendon/muscle problems' may also be used. Generally needles are inserted in the local area and also at a distal point on the same meridian.
Regular acupuncture treatments can help strengthen your body and calm your mind, so you are better able to deal with the day-to-day stresses of life, rest better and thus leave you feeling refreshed and energised. In some cases, acupuncture that is being used to treat one condition may actually help detect another more severe illness that has not been previously identified. Thus by alleviating stress and strengthening the body, it acts as a preventive measure against further illnesses developing.
So why not book in for a relaxing treatment soon? If this is something that's causing you a problem at the moment, call us to talk about how we can help prevent your pain and anxiety disrupting your life further.
Clare is an acupuncturist and Chinese herbalist available at the Bondi Junction clinic on Monday and Thursday afternoons. Please call 02 9389 0890 to book your appointment or book online!