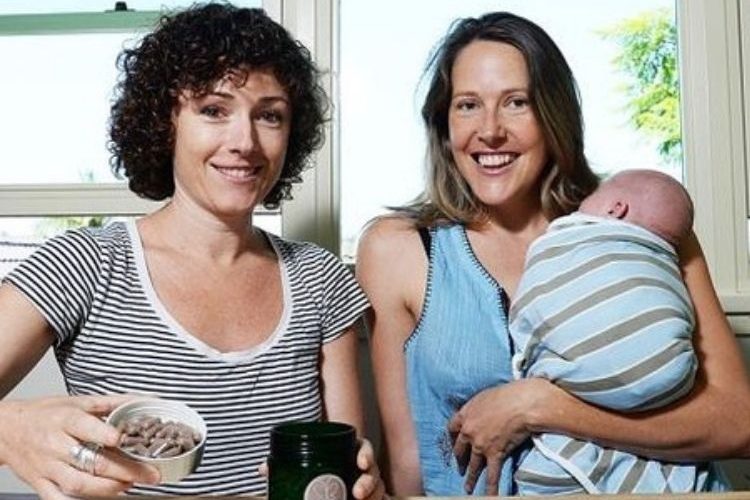 What are some post-natal support remedies for you and your baby?
Most women preparing to birth these days have heard of placenta encapsulation, some are keen to jump on board whilst others hold some reservation. As a Doula and Placenta Specialist I always encourage women to make informed choices and to listen to what feels right for them.
Consuming your placenta is not a new thing, women and non human mammals have been doing this for many years. Luckily for the modern woman we have more desirable ways to consume it than our non human counter parts and the most popular way is in a capsule form, much more civilised!
Some of the benefits that placenta encapsulation may provide are:
Significantly reduce post-birth bleeding
Encourage a quick and healthy milk supply
Replenish essential hormones such as oxytocin and CRH (stress reducer hormone)
Replenish essential nutrients such as vit B6 and iron
Prevent the baby blues and post-partum depression
Leave new mothers feeling calmer
Give new mums the energy to cope with a busy day
Your placenta does an amazing job of nourishing your developing baby. Did you know your placenta is made up of 50% of your cells and 50% of your baby's cells, our cells help repair our body, imagine what it could do for you and your baby after birth
If you are thinking about it or would like some more information, please go to bebirth.com.au
Prenatal yoga for labour and birth preparation and post-natal recovery.
I am often asked as a Doula what can I do to help my birth be quick and easy! My response is moving your body and make sure its aligned. I am a huge advocate of chiropractic care through pregnancy and the post-natal period, well actually through every period in life really!
A well aligned body can make all the difference for the journey the baby must navigate to be born. It's all about optimal foetal positioning and being in tune with your physical body but also your mental and emotional bodies as well. They work together in union to help you through the process of labour and birth. Strong body, focused mind and surrendered heart will guide you where you need to go. Much love and blessings to all the women reading this who are preparing to welcome their babies soon.
How to nourish your newborn with massage.
Western civilisation has only recently discovered the gentle art of baby massage, something that other cultures have been practicing for thousands of years.
In India, mothers learn the techniques from their own mothers or mothers–in-law and pass this knowledge on to their own daughters. Sometimes massage begins on the first day of life, but usually it starts when the baby is five days old, once the umbilical cord stump has fallen off, and continues through childhood.
Massaging your new baby is a great way to get to know them and to create a loving, trusting bond between yourself and your child.
Baby massage techniques are simple and easy to do; the techniques are empowering and improve the parent-infant attachment process. There is a growing body of research that supports the therapeutic benefits. Expectant parents who take infant massage instruction in advance are ready to begin this wonderful loving touch right from the start.
Just a little massage each day can help your baby become calmer and happier, with fewer stress hormones and healthier immune function as massage releases endorphins, those 'feel good' hormones that help us all reduce stress.
To learn more or to book a private class please reach out to Brooke from Be Birth
0405 382629
https://www.bebirth.com.au/