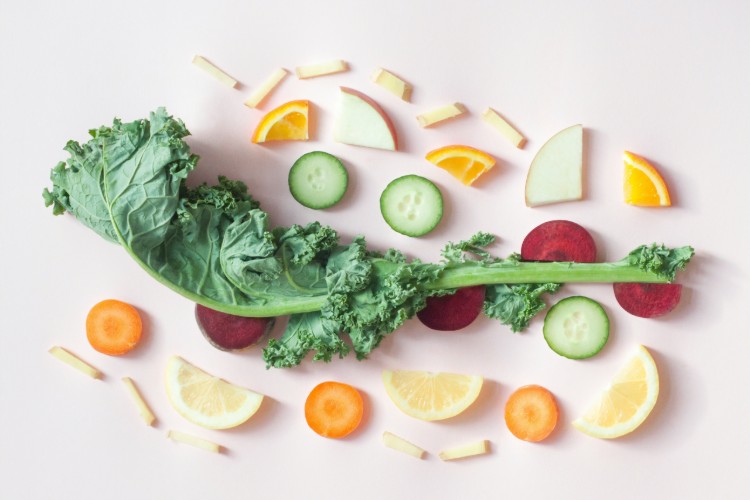 Tell us about The Pantry Doctor
We both have a passion for supporting people and years ago we struggled with our health and weight for a long time and missed the support of an easy service. Therefore, we wanted to offer people around the globe an affordable and easy to access service to
start their journey to their healthiest self. Often people feel uncomfortable, do not take the time or do not have the financial means to go to a dietitian or nutritionist. Our service is online and all from the comforts of one's home, our customers only have to send us pictures of their pantry (or any other place they store food) and we will analyse the individual items regarding their healthiness. They receive a comprehensive personalised report with a summary of the healthiness of their pantry (also in visual form), recommendations on missing items, and recommendations on healthier replacements for the less healthy items. Besides that, they receive a separate appendix with the description of each item including the nutrients that can be found in them and the possible effects on health and body. If they need more support in their journey, we also offer coaching packages, with the pantry analysis as a starting point.
What common nutritional mistakes do you see commonly made?
People tend to directly strive for 100% "good" and beat themselves up when they take a misstep, which often leads them to give up their health journey all together. There is a reason that we specifically call it a journey, because it will take time and it is by no means an overnight change. For us it took almost 2 years to find the right balance of nutrition and exercise that worked for us and that we felt happy with. You have to set yourself up for success and take small steps at a time, it's not a 'quick weight loss' diet or a
temporary fix, it has to be a lifestyle change. Most importantly you must enjoy this journey!
Top 3 tips for a healthy pantry
This might sound very boring, but often a healthy pantry starts with proper preparation. Making a weekly meal plan and stick to that when shopping is a starting point. Not going into the candy or chips aisles decreases the risk that you will fill your pantry with these snacks! The second tip would be to learn how to read the nutrition labels so you can make an informed decision about the product. For example, there are so many varieties of tomato paste and often you will pick the one that is cheapest or that has a slogan on its package that seems to suggest it is the healthiest choice. But understanding how the labels work will help you to choose the right products without (too many) added sugars and additives. The last tip would be to stock your pantry with healthy snack alternatives. Do you love popcorn? Make sure you always have popping corn in your pantry to make the popcorn yourself instead of eating microwavable popcorn.
In todays age there seems to be a lot of conflicting advice about nutrition and health. If you could pass on one health principle to all Australians what would that be?
Use your common sense, food in their most natural form is always best for you and your health. The more the food is processed the less beneficial it becomes. The second thing is to listen to your body. These days there are so many different food lifestyles (paleo, keto, vegan etc.) but there is no one-size fits all solution. Therefore, it is important to listen to your body and choose what is best for you.
How can people use your service?
Our service is fully online and from the comforts of our customers own home. They can provide us with pictures of their pantry, fridge, freezer or fruit bowl, but if they feel more comfortable sharing weekly shopping recipes, a meal plan etc with us we are more than open for that as well. The more information we have, the better and more relevant our report is going to be.
We can be found online via thepantrydoctor.com. All information is there including the information about the different packages we offer. For questions or more information people can email us via info@thepantrydoctor.com
We can also be found on social media: Facebook ,  Instagram
To your healthiest self!
Maud and Jay