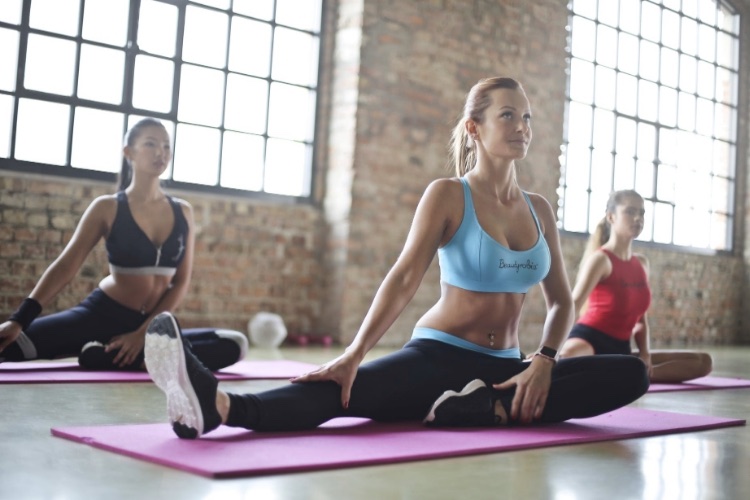 Dr Nick Miller chats to Emma Percy from soulful fitness.
What made you enter the Health industry?
I grew up in an active family and have always loved the way movement made me feel! I love that I have been able to find a career in an industry I am so passionate about.
Best health tip?
Find something you love doing that makes you feel good – both mentally and physically… and just do more of that! I see people on a daily basis who have been conditioned to believe they need to tear their body apart and punish themselves with exercise. I believe we should choose to move our body because we are grateful for the amazing machine we live in! It doesn't have to last for hours and it doesn't need to leave you flat on the floor, it just needs to be sustainable and enjoyable – that's the best advice I could give!
How long have you worked at Soulful?
I have been working at Soulful Fitness since mid-2018 when I moved to Sydney from Melbourne!
Tell us more about soulful fitness ?
Soulful Fitness is a beautiful community in the heart of Lane Cove where our members come and fill up their cup through movement programs including Yoga, Pilates, Meditation, Barre and Spin. Delivering over 80 classes per week, plus workshops we are a boutique studio passionate about helping our community improve their health and wellbeing, both physically and emotionally. Our studio is a welcoming haven and we love assisting people on their journey, whether at the very beginning or years into their practice. We pride ourselves in the diversity of our programs, assisting individuals working on rehabilitation through our Fundamentals and Restorative classes as well as delivering strong programs with our Power Reformer and Vinyasa programs!
We also have some exciting news! We are finalists in the Australian Small Business Champion of Champions 2019 Health Improvement Services as well as Australian Fitness Boutique studio – So when it comes to helping people help themselves, we are industry leaders!
Favourite cheat meal?
Pizza- If there is anything better, I'd like to hear about it!
Emma Percy from soulful fitness
Dr Nicholas Miller
Chiropractor/Director
HealthSpace Lane Cove and Castlehill