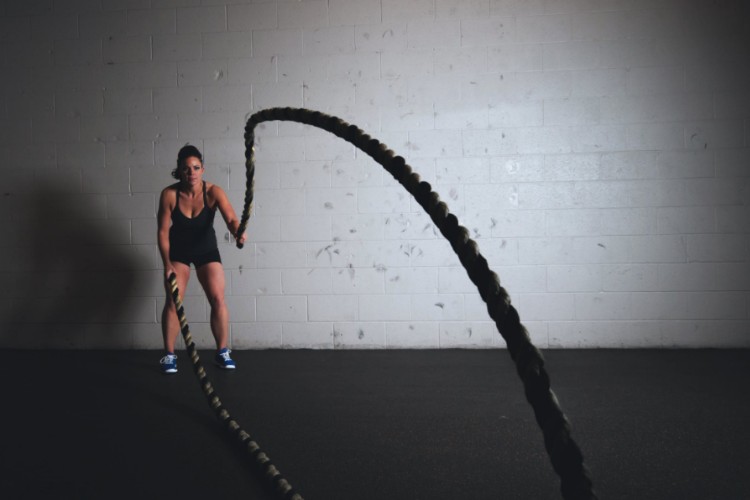 Creature started in 2014. We have gone from 1 gym and 3 coaches to 3 gyms and over 10 coaches in 4 and a half years. We have trained over 800 clients and introduced 500 people who have never done Crossfit before to long term members who continue to surprise us every week. 
What makes Creature Fitness different to other cross fit gyms?
When starting your journey with Creature – you are allocated a coach who is there from beginning to end. Your coach will take you through an onboarding program, coach you in group classes, coach you through nutrition  and lifestyle habits as well as work closely with your practitioner to work through any injuries or movement issues you may have. At Creature – everyone achieves their goals from weight loss, to muscle gain, achieving technical skills such as gymnastics and weightlifting, creating new healthy habits but most of all finding and becoming part of an awesome, supportive community! 
What is your favourite thing about personal training?
I love soooo many things about working with my clients at Creature but my favourite thing has to be the people I meet and the relationships I get to build with them. I love helping and sharing all things I have learnt in my 10 years  in the fitness industry to educate people on creating new healthy habits that are suited to their lifestyle. I love hearing about members holidays, family life, adventures, goals and showing them how their training and awareness of health can transfer into their lives as well as their families lives. I especially LOVE when I get photo or text from a member when they fit into a dress they had pre- pregnancy, or when they PR'd one of their strength lifts! It gives me goosebumps!
What is the training schedule you recommend for your clients?
Most of our Creature members train anywhere form 2 – 6 times a week. It really depends on their goals and their lifestyle. Our program is designed so everyone can train 5 – 6 times a week, with the ability and help from their coach to change movements and workouts up where needed. Our program consists of strength training, functional body building, gymnastics, weightlifting, and metcons (metabolic conditioning workouts) ranging form anywhere between 10 – 30 minutes.
What are the different style of classes Creature Fitness offers?
Our program consists of strength training, functional body building, body weight training and metcons (metabolic conditioning workouts) ranging from anywhere between 10 – 30 minutes. We have specialty classes that run outside to our Mon – Sat program and these classes are weightlifting, gymnastics and endurance. 
What do people love about Creature Fitness?
The main thing I hear when talking to members about Creature is the feeling they get when they have achieved a goal they set with their coach on Day 1 at Creature. When they go back to what they looked like, felt like, moved like 3, 6,12 months previously and can  see a huge difference, physically but also mentally. They love how Creature is about the whole picture. 
What are your favourite stretches to recommend your clients?
Creature's philosophy focuses on active mobility and better movement in general. There are several principles we like to include in our hour long classes, from joint health, (mobility and strength) to movement flows, animal based movements as well as passive stretching. Depending on what is best for your body and goals we always go through a mixture of these.
How are you involved with HealthSpace Kings Cross & Bondi Junction



Creature Fitness and HealthSpace work closely together ensuring members and clients can 1. reach their health and fitness goals with out aggravating 
What can a member expect from their first session at creature 'foundations class' 



Your first session at Creature is nerve racking of course but so much fun! You will meet your coach for the first time and be motivated to start making changes. You will sit down to chat about your goals, previous training history, any injuries or movement issues. We then will take you through your first of 5 – 8 sessions in which we go over the fundamentals of Crossfit, strength and conditioning, gymnastics, olympic lifting and body building. Together with the team at Health Space BJ and Kings Cross we will assess your movement ensuring any issues are dealt with at the beginning of your journey with us so as not to injure yourself when you join classes. 
Why is it beneficial for your the trainers to have new members of creature posture assessed by healthspace?



The coaches at Creature are all qualified and very experienced. Most of our coaches have been in the fitness industry for 10 years + with most coaches playing or competing in high level sport. The coaches are unfortunately not qualified chiros/ physios/ massage therapists. If we notice something happening with a member that looks out of the ordinary or we can't see why it is happening we will always refer to a trusted practitioner. This way as soon as the member has visited HealthSpace, their practitioner will send any notes and info to the coach who can then help with any accessory work or exercises given to the member as well as change up the weekly program so they can continue to train (we 100% believe that anyone can train with any injury – considering they have the all clear from a dr or practitioner as well as some smart programming) It is vital that all new members be assessed 
Where are you located?
We have 3 Creature Fitness locations (all very close to a train station) Bondi Junction – Oxford Street Mall, Edgecliff – New South Head Road and Marrickville (closer to Sydenham Station) All gyms follow the same program and have different time classes. As a Creature member you can use whichever gym suits and you can train at all 3 locations.