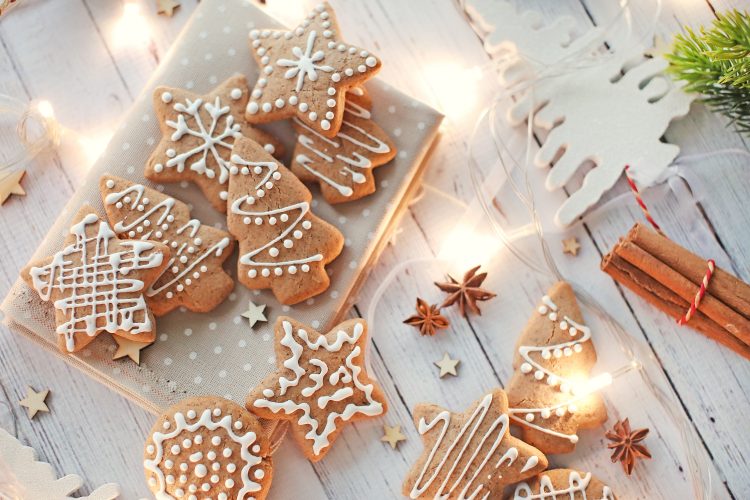 Chewy Gingerbread Cookies
Ingredients (makes approximately 12 cookies)
1 cup Almond Flour
1/4 cup Coconut Flour
1.5 tsp Baking Powder
2 tsp Ground Ginger
1 tsp Cinnamon
3 tbsp Coconut Oil (melted)
1 Egg (room temp)
1 tsp vanilla paste
1/4 cup Molasses
1/4 cup Maple Syrup
Instructions:
Preheat the oven to 180 ºC and line a baking sheet with parchment paper.
In a mixing bowl, combine the almond flour, coconut flour, baking powder, ginger and cinnamon. Mix well using a fork to break up any clumps.
Add in the coconut oil, egg, vanilla, molasses and maple syrup. Mix again.
Roll the dough into even balls and place on the baking sheet. Gently flatten with the palm of your hand. Bake in the oven for 12 to 15 minutes.
Remove from oven and let cool completely. Enjoy!
Cookies can be stored in the fridge for approximately 6 days and may also be frozen for 6 months.