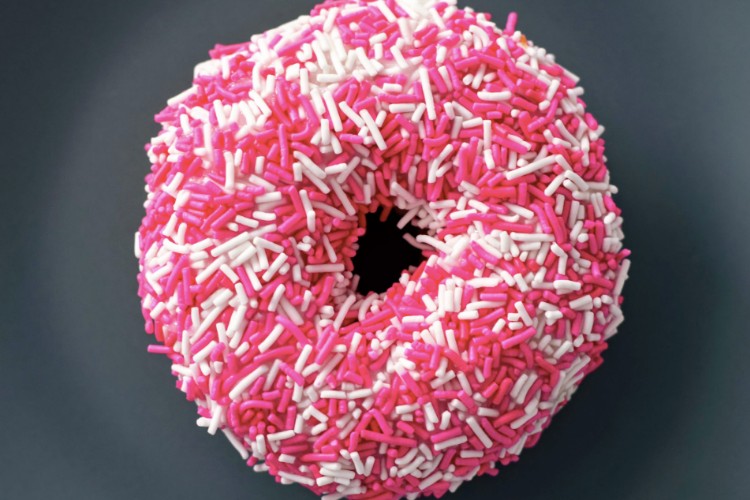 As much as I love doughnuts, this isn't the reason I'm posting a picture of one.
When dealing with a tendinopathy, it is easy to get tunnel vision because the MRI or ultrasound you had revealed a tendinopathy, tendinitis, or some sort of degenerative chance (the hole).
What the same scan also shows, but never brought to any attention, is the really good, strong, healthy tissue around the area (the ring).
In short, an area of degenerative, or changed tissue, won't really change. However where we step in as physiotherapists, is from a point of view which helps to increase the tolerance of the tissue surrounding the area, which can in turn help you better cope with the load you put yourself under.
This is achieved of course with a little hands on manual therapy, however heavy emphasis on the exercise and rehabilitation component.
Same concept can be applied to joints. Always look above and below the sore area. Just because something hurts when we poke it, doesn't necessarily mean that's the reason why it's sore.
Take home message from this, would be to have a physio assess your injury. Question why you are in pain, and don't just accept your knee is sore because well, your knee is sore. Look around the area. Strengthen around the area. I'm not saying we don't spend time focusing on the site if pain, but if that's all we do, we are neglecting the rest of the doughnut.
If you have any questions about pain or interesting in looking after your injuries, you can find Isaac at either our Kingsford or Potts Point clinic.