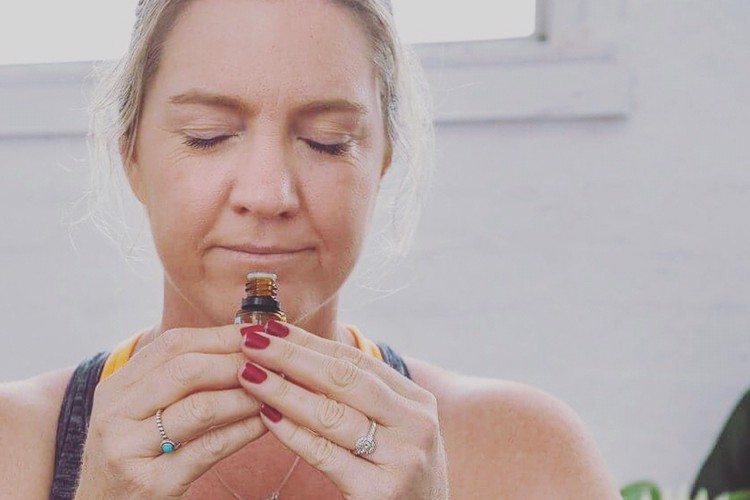 What is your background in health?
I have been a paediatric nurse for the last 18 years, and a clinical nutritionist for the last 5 years. Working with children has been my passion, and I love helping families empower themselves to improve their health and wellbeing.
What do you love about essential oils?
I love that they give us a tool to help ourselves and our families. Every single day I am reaching for a bottle of essential oil to help with sleep, anxiety, immunity, bruises, tantrums, energy…the list is endless. I like to call them my First Aid Kit. As a bonus to their incredible significance in our health care routines, their aroma is beautiful.
My home often smells like a day spa, where I adjust the diffuser with essential oils according to the mood I want to set, whether it be uplifting or calming. I also love that the essential oils I choose (doTERRA) are natural, powerful and free from fillers to make them pure. I love hearing testimonials that an essential oil has truly helped somebody's health.
What inspired you to get into essential oils?
I have been a long time lover and user of oils, mostly for their aroma and eventually I started to use them to enhance my health. When I was 25 I was diagnosed with Hodgkins Lymphoma and I used essential Oils to help with recovery, especially mood and sleep. In more recent years I have loved using oils on my family, and was approached by a nutrition colleague to explore doTERRA essential oils.
How can essential oils enhance our health?
Would you like to sleep better? Feel more energy? Have periods of calm? Well Essential Oils can help assist do this, and much more. With their antimicrobial activity, they have been found to have antiviral, antifungal, antioxidant and insecticidal properties. Think about how nature just gets it right! We have taken the elements of plants that are used for protection, to improve our physical, mental and emotional health.
Are essential oils safe for the whole family?
With the right guidance, and adhering to dilution rules, yes essential oils are safe for the whole family. Each individual should be considered, and always use a health professional to guide you.
What are your 3 best health tips
Get outdoors into nature
Drink plenty of water
See your chiropractor regularly!
How can Healthspace clients learn more about essential oils?
I often run Essential Oil classes at Health Space Coogee-Randwick, please come along for this free class to learn more. Get in touch with me, Renee renee@holmes.net.nz, or follow me on instagram @dandelionnutrition for the latest news on events and classes