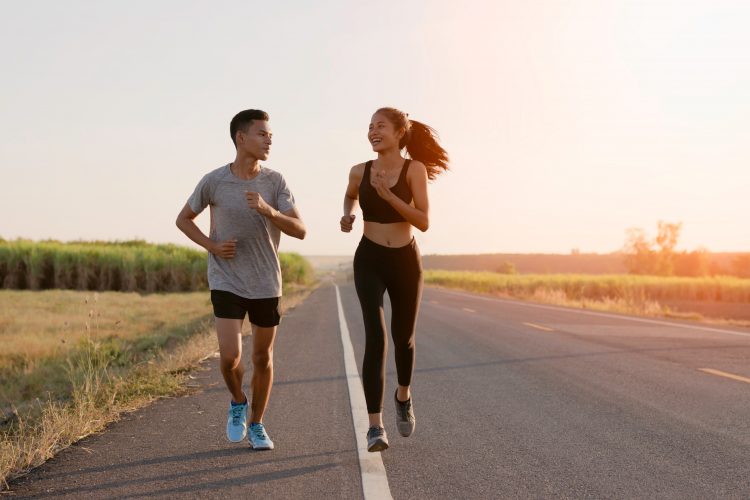 Having just passed the shortest day of the year this year, it's never too late to start boosting your immune system. The immune system is put under the greatest amount of stress during this time of the year than it is at any other time. We know that there are so many ways that someone can boost their immune system. Today, I'm going to be talking about 3 key tips to help boost your immune system – Exercise, water and Vitamin C!
Exercise
As a Physiotherapist, we love giving exercises as part of our care plan to help you recover and get better. Writing this piece in the midst of Sydney's lockdown, exercise is so important. Not only for our mental health, but for our immune system as well.
A 2019 study published in the journal of Sport & Health Science found that exercise can increase your immune response, lower illness risk and reduce inflammation!
Because exercise increases blood and lymph flow as your muscles contract, it also increases the circulation of immune cells, making them roam the body at a higher rate and at higher numbers. Exercise also helps to recruit highly specialized immune cells—such as natural killer cells and T cells—find pathogens (like viruses) and wipe them out. In this study, participants who took a 45-minute brisk walk experienced this uptick of immune cells floating around the body for up to three hours after the walk.
Another study found that participants who took part in some form of 'aerobic' or cardio based exercise in five or more days of the week showed a reduction in upper respiratory tract infections (eg. Common cold) over a 12-week period by 40%!
Water
Water can do wonders for your body, especially when it works as an immune system booster. Drinking water in various formats can benefit different aspects of your health. The importance of drinking water cannot be emphasized enough given its endless benefits to your immunity. You can start by simply drinking enough water, particularly if you feel like you might be getting sick. Water helps to carry oxygen to your body cells, which results in properly functioning systems. It also works in removing toxins from the body, so drinking more of it could help prevent toxins from building up and having a negative impact on your immune system.
You can also take a cold glass of water to the next level by adding lemon. The health benefits of lemon water are plentiful. Lemons are a great source of vitamin C, which ties in perfectly with my final tip for immune boosting.
Vitamin C
Research shows vitamin C is essential for the growth and repair of tissue all over the body. Vitamin C helps heal wounds and repair and maintain healthy bones, teeth, skin and cartilage — a type of firm tissue that covers the bones. As an antioxidant, vitamin C fights free radicals in the body which may help prevent or delay certain cancers and heart disease and promote healthy aging. Vitamin C from foods also seems to reduce the risk of cartilage loss in those with osteoarthritis.
Though it may not keep you from catching a cold, there is some evidence that high doses of vitamin C may decrease the length of cold symptoms by as much as one to one-and-a-half days for some people
If you are looking for advice on a recent injury, or how to best start exercising after an injury or enforced break due to lockdown, see how Physiotherapy can help! Our Physiotherapist Oliver can be found at HealthSpace Rozelle (9810 8769) and HealthSpace Kingsford 9663 2151).