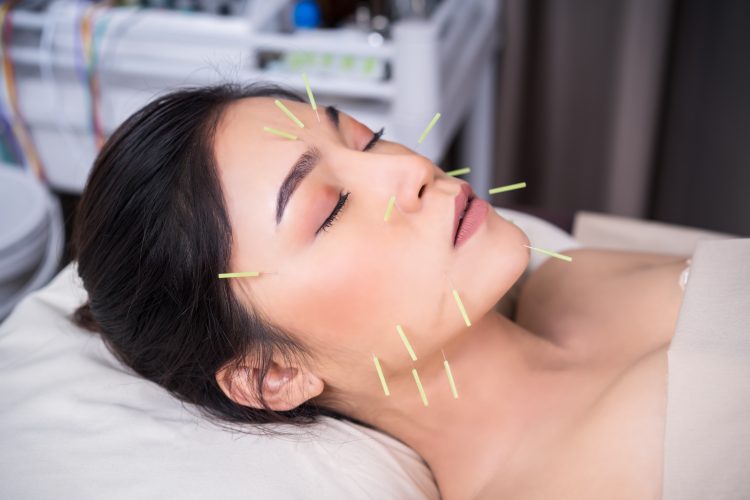 Yes it's Christmas time again, that perfect time to treat yourself or a loved one to a personal experience towards their health and inner happiness.
Cosmetic Acupuncture also known as Facial Rejuvenation, this form of Acupuncture was only for the Emperors Concubine and High Ranking Officials of the Court during the Sui and Tang Dynasties in China, in today's modern society we use and apply Cosmetic Acupuncture for Facial Rejuvenation using age old techniques to lift and support the face naturally, by stimulating the flow of blood and nutrients up to the face, stimulating collagen, moisten and softening skin texture naturally. Treatments involve needling of the face and body so that optimum health will lead to healthier skin and body.
Along with Acupuncture, we also use facial creams consisting of natural herbs with no added chemicals, depending on each patients body type. Herbs may also be prescribed with the treatment regime, to assist in maximising each person's health, along with Gua Sha – a mild form of scrapping similar to dermal abrasion, facial and lymph stimulation massage, use of the jade roller and instructions in the use of dermal rollers for home use.
Facial Regeneration may also assist with acne and acne scaring, as Acupuncture has a long history of use with many skin disorders in dermatology.
Celebrities in Hollywood that have used or are into Facial Acupuncture and getting great results – Kim Kardashian, Jennifer Anniston, Sandra Bullock, Katy Perry, along with other Hollywood personalities that have used Acupuncture to help with their overall health issues during these stressful times – Robert Downey, Sheryl Crow, Natalie Portman, Julianne Moore and Celine Dion.
Facial Benefits: may improve the following –  collagen/elastin production, muscle tone, assists to reduce under eye bags, sagging tendencies in the neck, jaw, sunken areas, puffiness, fine lines, wrinkles diminished, improves colour.
Cosmetic facial packages consist five or ten treatments, involving 1- 1.5 hr treatment sessions, free herbal beauty cream with each package.
Cost normally per treatment $150.00
5 – Package Treatment cost $600.00 being $120.00 per session
10 Package Treatments Cost $1,100.00 being  $110 per session
Please call Victor Fenech at Health Space King Cross for a free 15 min consultation to see if Cosmetic Acupuncture can be of assistance to you and to answer any questions you may have.
(02) 8354 1534