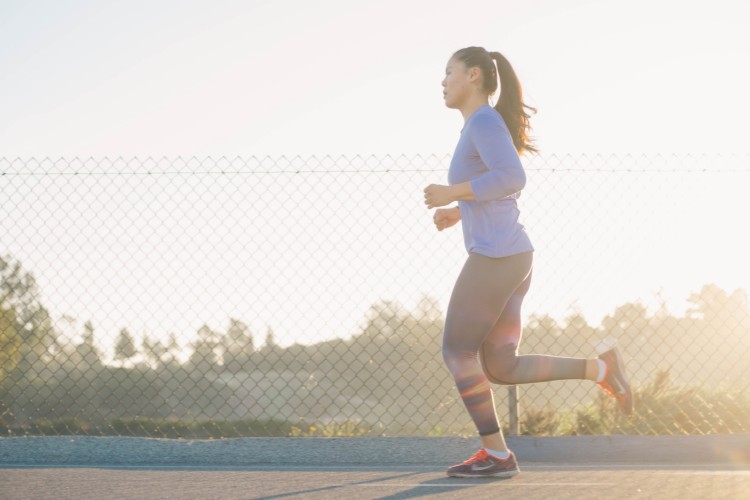 Amanda Pitcher is a Can Too alumni participant who has raised nearly $15,000 for the Can Too Foundation and graduated to become a Coach for the organisation. She discovered her passion for running again after overcoming injuries with the help of Can Too.
With Can Too Team Captain Alana Bowles they will be leading determined runners to take on the Blackmores Sydney Running Festival to raise money for the Can Too Foundation to fund cancer research and prevention.
Coach Amanda was supported back from injury by her first Can Too Coach and Chiropractor Chris Bowles to return to her passion for running.
"Chris literally got me moving again, for which I am forever grateful. Once I had recovered from my injury Alana got me running again with her holistic personal training course and helped me regain my confidence," said Amanda.
She then went on to attain Level 1 and 2 running coach qualifications, and in the years that followed have coached many people to go from walking to running, then to running better,
faster, or longer.
"For me, running is one of the most powerful and positive things in my life. It is my game changer. Running helps me to maintain the balance. It gives me time and space to breathe, gets my head straight and helps focus on what's right in front of me rather than the million
and one things competing for attention."
"I'm now thrilled to have the opportunity to help others do that with Can Too!"
"Can Too really offers something for everyone. You get expert coaching, the support of someone who believes in you even when you may not believe in yourself, and you get to meet and spend time with like-minded people who you otherwise wouldn't get to meet. Best of all, you get the opportunity to raise vital funds for cancer research and make a real change in other people's lives."
Team Captain Alana started her journey with the Foundation in 2007 after she ran her first marathon — something she never thought was possible.
"My mother was battling cancer and her diagnosis was terminal, but I never gave up hope and a half marathon for me at the time was a way to reinforce in myself that anything was possible," said Alana.
During that running race she saw lots of Can Tooers running in orange and being so energetic and positive.
"I remember reading the message on their singlets — Run, Swim, Cure Cancer. It was so inspiring. They didn't realise it at the time, but I clung to them for the rest of the run. I wasn't a Can Tooer, but that day Can Too helped me across the line. I finished that run knowing
that I was going to get involved with Can Too."
She then set up a Can Too training group in 2008 only a few months after her mother had passed away.
"Mum knew what I was doing and was my cheerleader every step of the way. I remember her saying to me to do whatever I can to find a cure for cancer. And that is why I continue to Can Too today."
The Can Too devotee says that the registered charity not only helps to beat cancer but it's also reducing cancer risks by keeping people active and healthy, creating a positive culture with supportive relationships as well as investing in young Australian cancer researchers.
Can Too trains for the Blackmores Sydney Running Festival across Sydney. Half Marathon training starts on 12 June and the 10km Run training starts on 10 July. For more information visit the website.