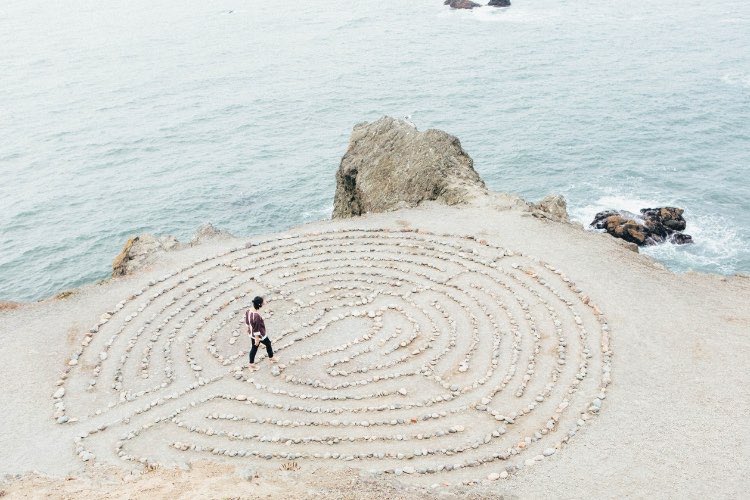 Acupuncture & Pain: Eastern Medicine meets Western Research.
Although acupuncture has been used for a long time as a way to regulate the system, it's only in recent years its regained momentum in its use. Our understanding from a Western perspective is growing on how this form of medicine, that's been developed over the past 2500 years, remains clinically relevant as an effective and safe modality in modern society.
It's pretty exciting that we live in a day and age where we can scientifically prove acupuncture has a physiological effect on the body, but we're still seeking out a complete explanation of how it works within a Western medical context. What we do know are some outcomes that show acupuncture induces effects on neuropeptides, local circulation, inflammation, and the Central Nervous System (you can find a review about it here).
Acupuncture and pain
Having an effect at a cellular level is particularly noteworthy when we look at one of the most popular reasons to seek out acupuncture; pain. A World Health Organisation's (WHO) 2003 review and analysis on controlled clinical trials confirmed that the research backs acupuncture's ability to:
Induce analgesia
Protect the body against infections
Regulate various physiological functions
What does the research say?
So, what does that mean? From a clinical perspective, there's the opportunity for faster recovery, fewer complications and side-effects during recovery, and preventing an over-reliance on pain medication. Research suggests that acupuncture is an important non-drug option for a number of pain conditions and there is plenty of research out there. A 2012 meta-analysis combined data from approximately 18,000 individual patients in 23 high quality, randomized controlled trials of acupuncture for common pain conditions. The analysis concluded acupuncture was superior compared with sham/placebo & control groups for a number of pain conditions, and improvements were likened to that of non-opiate pain relievers commonly used.
What does this mean for you?
There are many types and causes of pain, which means it's not a one-size-fits-all approach. Research is always based off a course of treatments, and whilst you may experience a reduction in pain from a stand-alone session (great!), if it's an issue that's been around for a while, it's unlikely that it's going to be enough to create long-lasting change. Our job as practitioners is to recommend an appropriate number of sessions for your specific needs before re-checking in on your progress, and providing you with information to create long-lasting change.
Laelia Douglas-Brown is an acupuncturist who practices out of the Newtown and Rozelle clinics. An avid rock climber, she has a special interest in musculoskeletal issues, digestive concerns, women's wellness, stress, fatigue, emotional wellbeing and sleep concerns. To get in touch with her for advice or bookings, call the Rozelle clinic on 9810 8769.
This article is part of a series celebrating the research and longevity of acupuncture as part of the 2019 Chinese New Year. To read the rest of the series, click here.