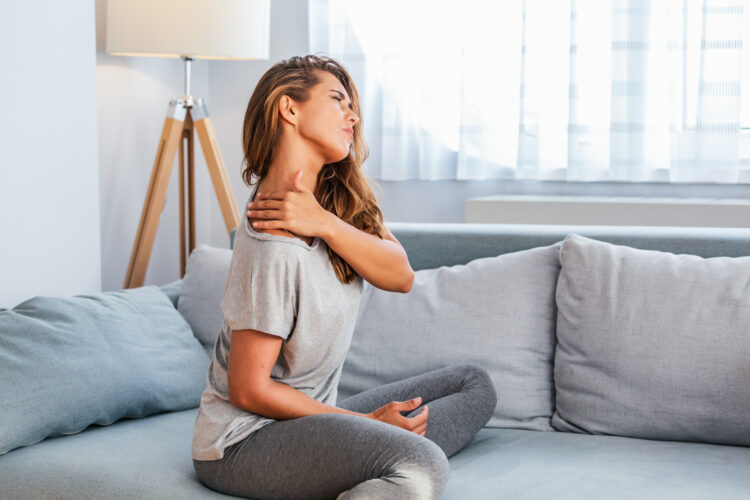 Pain, anxiety and inflammation, the vicious cycle many of our patients can get stuck in. While stress on the body isn't always a bad thing, we need certain levels of it to survive and adapt however too much in the form of poor diet, mental and emotional stress, hormonal disruptions as well as a lack of sleep all lead to an increase in stress levels. This becomes overwhelming and our body responds with pain, inflammation and often mental exhaustion and anxiety.
The golden question is how do we overcome these obstacles and get on the track to decreasing inflammation and pain. While each individual responds uniquely to many interventions, here are a few tips to get your body and mind on the path to a healthier way of life:
Commit to one nutritious meal daily, yes we all know you need more than that but, one meal that is dense in vitamins and minerals eaten every day sets you on the right path as well nourishes your body. Some goodness is better than none!
Book a deep tissue massage once a week for 4 weeks. Loads of tension and stress can be stored in muscles, after 4 weeks of massages you should feel real relief in terms of bodily tension.
Try meditation. Many people are under the impression meditating is for the extreme hippies, but give it a try. You can play guided meditations on Spotify or Apple Music, only 10 minutes a day and you could do it anywhere. I find it personally makes me feel less reactive and reduces my restlessness.
Book a Chiropractic appointment. Get specific treatment for that pain and inflammation, chiropractors are skilled at reducing pain and therefore inflammation, correcting posture and boosting overall mental load.
Sleep is a big area many people battle with, personally I like to take a Melatonin supplement to help me fall asleep, and many of my patients also do their meditations at bed time to encourage restful sleep. Another helpful suggestion is to do light exercise before bed, stretching or gentle yoga has be known to increase blood flow and decrease time taken to drift off.
Try infrared saunas, these have shown to boost circulation, decrease lymphatic drainage and getting rid of toxins.
If your anxiety is becoming intense or overwhelming, get talking to a professional, it's a hugely common condition and there are so many interventions to get you feeling better, just reach out and get some help.
Our Health Space clinics have various solutions and tools to help you get back on the path to wellness, from Chiropractors, Acupuncturists, Naturopaths, Massage therapists and Kinesiology just to name a few.
Call in clinic to discuss what path is best for you. Health Space Potts Point – (02) 8354 1534
Dr Kym Belling (Chiropractor & Homeopath)
Potts Point Health Space