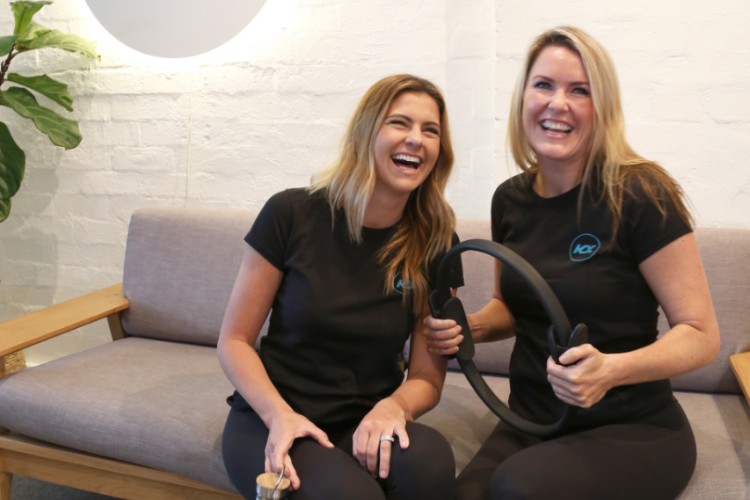 Jess Simpson, Studio Owner of KX Pilates Mona Vale gives us an insight into her work in the Health and Fitness Industry.
What is KX all about?
KX Pilates is a dynamic, high intensity, fast-paced workout which combines elements of traditional reformer Pilates with cardio and endurance training….all in the space of 50 minutes.
What differentiates KX from other Pilates classes?
KX is a dynamic style of Pilates, meaning that the workout is a continuous and high-energy blend of upper, lower and core body exercises that aims to increase the heart rate and get the blood pumping! The classes are really fun, they're engaging and you don't get bored. Every class is different!
What are the main benefits?
KX is an all-over body strengthening and conditioning workout. It is extremely dynamic and very fun. Honestly, it is not like anything else I had done before. From a toning aspect, the benefits I have personally seen through core and toning work… I did years and years of gym and weights, but KX Pilates changed my body shape, toned, lengthened me. It also got me back into shape post-bub in a safe environment.
Do you have any advice for beginners to KX Pilates?
I would say be mindful of your body and any issues, concerns or injuries simply talk to your instructor. They are there to welcome you, go through the bed set-up and walk you through your first KX experience. Just relax and enjoy it! Anybody thinking about it, just come along and do it. You never know what to expect, for most people, they walk out thinking 'that was nothing like I expected, and I enjoyed it more than I expected to'.
What made you get into the Health and Fitness Industry?
I was immediately hooked on KX Pilates as soon as I began as a client in KX Dee Why when they first opened in 2015…which then led me to quit my job in Disability services and complete the necessary qualifications to become a trainer. As my passion for the brand and teaching continued to evolve, I also wanted the additional challenge of running and managing my own studio. So together with one of my long time friends and Pilates enthusiast Maria, we are joining forces and excited to open the Mona Vale studio, help clients achieve their fitness goals and reach their KX potential.
What are your 3 best health tips?
Sleep – as a mum of a toddler I know now more than ever how important this is!
Make time in our busy schedules for exercise – for me, that's why I love KX – I get to do a
mixture of strengthen, cardio and stretch all in one class!
Everything in moderation – being a red wine & chocolate lover, life is too short to deprive
yourself!
We are offering Health Space Clients our one of opening special of 5 classes for $50* Available till June 15th
Email: monavale@kx.com.au