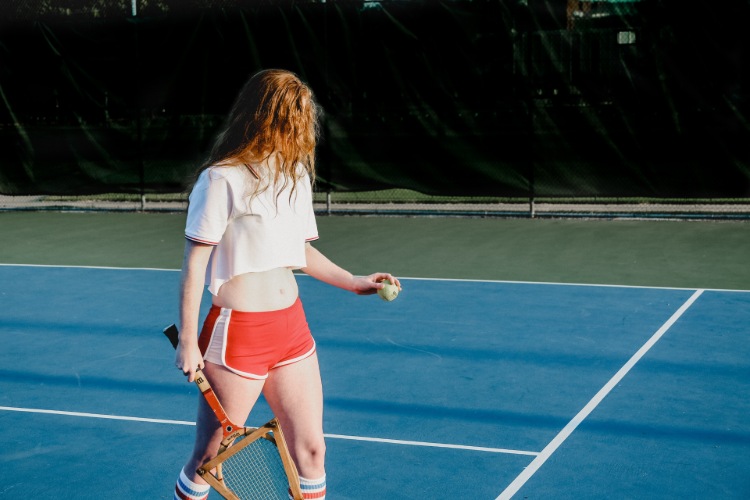 What is Mood Active?
Mood Active is a not for profit association established in 2013 to address the growing issues of depression and anxiety. We help people experiencing mood disorders get back on their feet by providing free and low-cost group exercise programs and creating greater awareness
of the benefits of exercise to treat mental health symptoms. Mental illness is now the leading cause of workplace absence and the third highest disease burden in Australia. In fact, one in five Australians will experience a mental illness in any one year. Despite the proven effectiveness of exercise to reduce the symptoms of depression and anxiety, it is still rarely prescribed as a treatment. Our goal at Mood Active is to promote exercise as a treatment option for people experiencing mood disorders.
What programs do you offer?
We run four and eight week programs featuring a variety of classes including cardio tennis, yoga and body circuit. These scientifically backed, evidence- based programs are specifically designed to help people with mood disorders start feeling good. Many participants begin with the free 4 Week Wellbeing Workout, which combines motivational workshops with exercise sessions to help participants learn the skills to start and sustain regular exercise. The 8 Week program is a continuously running program which can be started at any time. Participants attend 3 exercise sessions a week for 8 weeks, a research-proven, optimal exercise 'dosage'. Of those who have completed the 8 Week program, 75% of participants reported a positive improved in mood and /or fitness. We operate programs across Sydney in Kingsford, Camperdown, Surry Hills, Rockdale and are launching in Redfern in September.
What sets Mood Active apart from other health services?
Mood Active is different to other health services as our exercise programs have been developed specifically for people experiencing depression or anxiety. We recognise mainstream gyms can be intimidating and expensive. Our classes are small, personable and either low cost or free! Participants can bring a support person to class and Trainers provide additional support to help participants with any challenges they may face, through weekly text messages, phone calls and face to face chats. All trainers also have access to advice and guidance from a clinical psychologist.
Who are these programs suitable for?
Our programs are suited for people aged 18 to 65 experiencing mild to moderate depression or anxiety and looking for additional ways to manage their symptoms.
What role does exercise play in mood disorders?
Exercise plays a huge role in the treatment and prevention of mood disorders. Aerobic exercise and weight lifting have been clinically shown to be highly effective in reducing the symptoms of major depression. Exercise is recommended as part of treatment in the Royal Australian and New Zealand College of Psychiatrists clinical practice guidelines for mood disorders. A 2018 study by HUNT showed that 12% of cases of depression could have been prevented by just one hour of exercise a week. Further research shows that physical activity can then protect against developing future mental disorders. For some people with mild depression, regular exercise can be as effective as taking medication to alleviate symptoms. Regular exercise helps by releasing 'feel-good' endorphins that increase the intake of oxygen and increases blood flow through the body. These effects have a positive impact on mood. In addition to, getting out and experiencing nature also has a positive impact on mood, as does exercising as part of a group.
How can people get involved in Mood Active?
Mood Active runs programs throughout the year in Surry Hills, Kingsford, Camperdown, and Rockdale. Programs in Redfern and other locations across Sydney will be launching later in 2019. If you or someone you know are interested in getting involved with Mood Active as a
participant or volunteer (we are always on the hunt for talented and skilled individuals), visit moodactive.com.au, email us at info@moodactive.com.au or give Isabella (our lovely Programs Manager) a call on 0412 190 842. Healthcare professionals wanting to refer their clients are also encouraged to contact us via these channels.