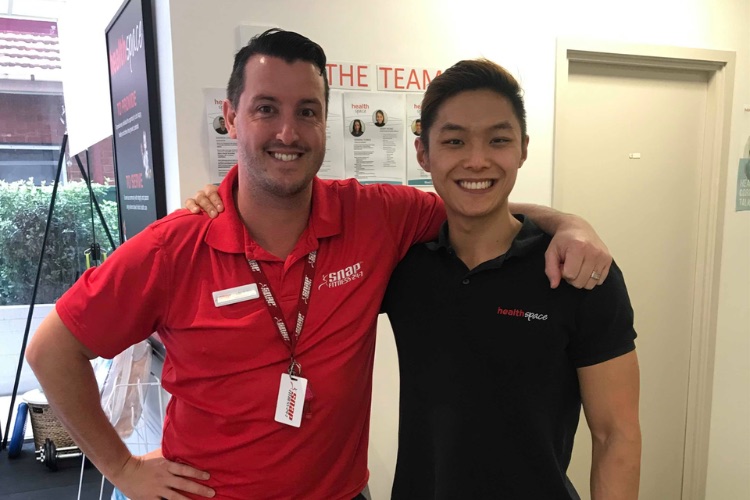 Tell us a little about yourself
I have been working in the Health and Fitness Industry for the past 17 years. I started as a Fitness Instructor and worked my way up to Management and now Manage a number of clubs.
What got you into the health industry?
I was a Gymnast for 10 years and studied as a professional dancer in 2001, after a full year of dance training I wanted to do something that would maintain my fitness and so I discovered the Fitness Industry. I had always intended to get back into the performing arts tho I found a new passion for helping people to achieve their health and fitness goals. It is so rewarding to have a member join my club and then hear about their success stories like they no longer have Diabetes or have to take medication.
What does it take to manage a gym?
It takes a lot of passion and dedication to help others. From helping someone start their journey or keeping them motivated every time I seen them in the club. I take pride in the club I manage and run it as if I was the owner.
What are your top training and health tips?
The hardest part of training is taking that first step and actually getting started, I say to my members that the hardest part is actually getting to the gym so the workout should be the easy part. Your goals should always be realistic, measurable and achievable.
How long have you been apart of Snap Fitness?
In my career I have worked for nearly every Fitness brand out there, after discovering Snap Fitness 6 years ago I decided to stay as I found the brand allied with my core values of really looking after members and not treating them as another number.
What's the best piece of advice you've been given?
In this day and age we are looking for a "quick fix" and want "instant results". Fitness needs to be fun and a lifestyle choice, if you can't see yourself being able to sustain it for the rest of your life then its not going to work. Take it at your own pace and remember "doing something is better than doing nothing".
Favourite thing to do on your day off?
I have an unhealthy obsession with Bunnings Warehouse, when I'm not at the gym I'm either building something or adding another pot plant to my apartment balcony.