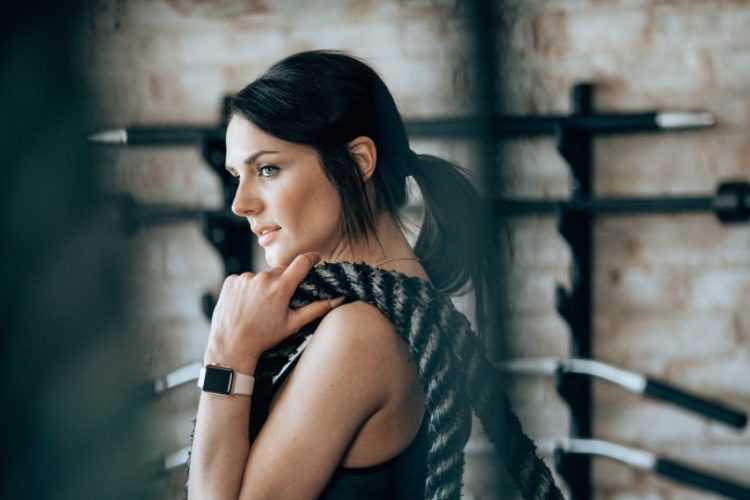 What is Inplus Training?
Inpuls is a new way of Personalised fitness training using external electro muscular stimulation (EMS) to activate all muscles in one short 20 min session. A 20 min Inpuls EMS session can be compared to intensive 3 hour conventional gym session. Generally Muscles are getting activated by squeezing, and through the external stimulation the muscle are getting contracted even further resulting in a more effective training. This technology has been used for decades but has been further developed by German engineers to be used in general fitness.
At Inpuls we are using basic movements like squats, lunges and crunches to get all muscles engaged.
Who can benefit from this type of training ?
Many people benefitting from our training method.  As there is no impact on joints the training is well suited for people who suffer from back or joint pain. We are able to build strength gently around joints to give extra support resulting in a drastic pain reduction just after a few sessions. Mothers who want to strengthen their bodies after they had babies love our training as it activates deep lying pelvic floor muscles and strengthen the body all over. Fit people also love coming to Inpuls as they build internal strength and are more effective during their sports as well they have less injuries. And let's not forget people who are enjoying their retirement. After only a few sessions at Inpuls they felt much stronger, stable and had more endurance so they could go for longer walks.
What are the main benefits ?
Our technology helps to build muscles, improves posture and activates deep lying muscles that cannot be reached by conventional methods.
Sometimes clients don't know how to activate certain muscle groups but through the electric impulse the brain associates the right muscle and learn how to use them the next time.
Inpuls also offers weight loss programs based on HIIT training principle. For Max 5 – 10 min we are taking the client through various exercise supported by the EMS machine.
After how many sessions can you expect to see results ?
Every client responds different to the stimulation but after 3 – 5 sessions people reporting increase in strength and agility. It is more an internal awareness . Most people can see physical changes after about 6 weeks to 12 weeks depending on how many session a week they are training.
Should you expect sore muscles after a session?
Again this is a quite an individual question. People have reported no DOMS (delayed onset muscle soreness) after their session and others had minor muscle soreness which subsided after a couple of days.
What is your background and qualifications?
I have been working in the fitness industry for over 15 years and hold a Cert III and VI in Personal Training as well as Pilates Matt, Pilates Reformer Beginner, Intermediate and Advanced Certification. All our trainers are certified and hold at least Cert III and several other certifications in Fitness like Yoga and Judo. SO you are getting quality Personal Training at Inpuls. Furthermore I did my EMS certification in Augsburg Germany in 2016.
Why did you open/start inpulse studios ?
I was just impressed by the technology after a visit to Germany. Friends of mine have several studios in Frankfurt. The research has shown such amazing results that I thought Australia needs this.
We can help people to improve their posture, reduce pain in the body and have a better quality of life. This is the best motivation for me. When I see older people getting fit again and enjoying themselves it just make me happy.What is a 20 min workout equivalent to in the gym ?
A 20 min Inpuls session can be compared to gym session that lasts for 3 – 4  hours. This is calculated by the overall muscle contraction with every impulse. In one 2o min session the client activates all muscled simultaneously. In the gym one would do a bicep curl them triceps etc. but with our technology every 4 sec all muscles are being activated even the ones one cannot see deep below.
How long have you been open?
We have opened our first studio in Bondi Junction in February 2017 and Potts Point in Feb 2018 and there are many more to come.
5/127-133 Macleay Street, Potts Point
52 Bronte Road, Bondi Junction, 2022 NSW