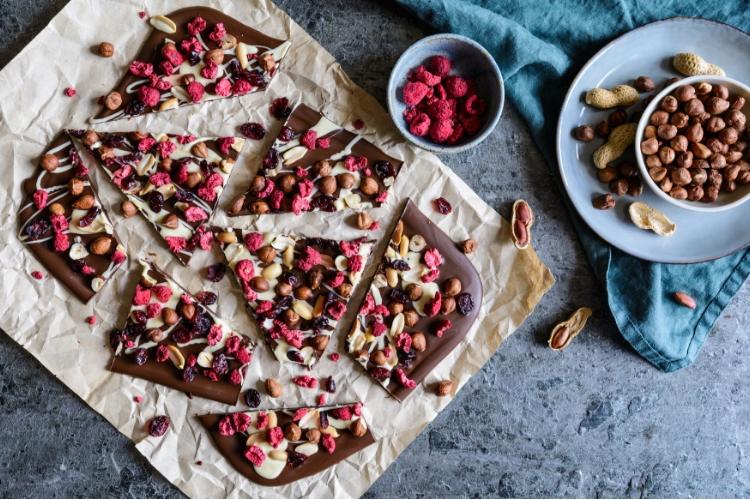 Healthy homemade chocolate recipe
Makes 300g chocolate, or more depending on additions.
Ingredients
300g raw cacao butter, chopped or purchased as buttons
40-80g raw cacao powder
30-70g sweetener (honey, maple syrup, rice malt syrup, coconut nectar)
1-2 tsp vanilla bean powder or natural vanilla extract
4-6 pinches of ground sea or Himalayan salt
Optional extras – such as berries, nuts, spices, dried fruits, nut butters, buckinis or essential oils.
Method
Add cacao butter to Thermomix (or blender) and grate 6 sec/speed 8.
Scrape down sides with spatula and then melt 12 mins / 45C / speed 3 — this can be done in a saucepan
Add cacao powder, sweetener, vanilla and salt. Mix 8 mins / 40C / speed 3
Stir in your extra additions (or wait to sprinkle on top afterwards)
Pour into molds or onto trays lined with baking paper, and place flat in the fridge to set. Pour extras over top if desired
Once set, pop them out of molds or cut / break into bite sized pieces
Enjoy!