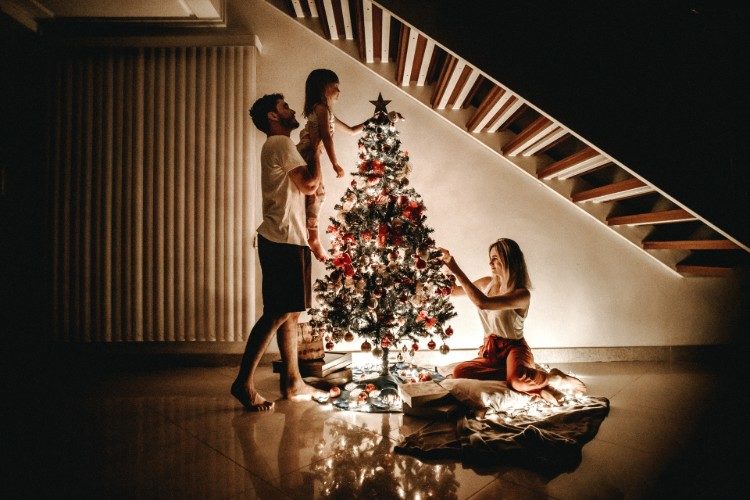 As you know we are coming into the silly season. It's especially important to check in with yourself when life gets busy. Busyness tends to snowball into more busyness. This tends to increase our stress levels and decrease our resilience and productivity. If we don't take time to quiet our mind, to plan and build up our resilience leading into Christmas, it becomes hard to stop that "snowball" from rolling. Once it gets rolling it gets bigger, faster, and harder to stop which increases your chances of crashing.
Christmas can be so much more enjoyable if you come into the season with a fresh mind and a strong body. Let's face it, this is no easy task! The end of the year can feel exhausting and overwhelming for most people BUT there are things you can do now to get ready and organised. My top ten Christmas prep tips are as follows:
Sit down and plan your Christmas as early as possible
Where are you going? Who is going to drive (if you need to drive)? Who is cooking what? Who is putting the decorations up? Do you have enough fridge/freezer space? What presents need to be bought? Try online shopping to beat the crowds. Avoid the last minute run to the shops. Space out the plans over the whole month rather than leaving it until the last minute.
Plan and prepare meals ahead of time
Many of your Christmas foods/snacks/desserts/condiments etc. can be made ahead of time and put in the freezer. Know exactly how much food you need and delegate the cooking if you are hosting. Prepare as much food ahead of time as possible.
Set a budget and stick to it
Many of us spend money we don't have to buy things that people really don't need. Keep it simple sexy. Try a Secret Santa set up. Donate to a charity instead of present giving. Have everyone buy a present and do a lucky dip. Everyone doesn't necessarily need to buy everyone a present. We ask our parents to buy our kids an experience for Christmas each year. Something they can enjoy with them. This year my parents are taking us all to Sydney to see Shrek The Musical and Nick's parents buy the kids a Zoo pass each year. Think outside the box.
Take time each day to quiet your mind
This may be meditating, stretching, walking on the beach, reading a book, watching a funny movie, doing a yoga class, etc. It doesn't need to take hours but you need to allocate time for yourself. Start with even a few minutes a day. I love the Calm APP and there are many great meditation and mindfulness APPs out there. The more you use your right brain, the more energy your left brain will have to organise Christmas, leaving you less stressed.
Look after your body
Most Health Funds expire at the end of December. Make the most of this by using it up. Health Space has 20% off your first massage in December to help you relax and get your body strong. Book your appointment in and commit to a healthier you.
Drink more water
As the weather warms up and the pace of life picks up, sometimes the simple act of drinking water can make a huge difference. Even mild dehydration (fluid loss of 1-3%) which can happen from basic daily activities can impair energy levels, mood, and lead to major reductions in memory and brain performance. It's simple but most people are not optimally hydrated.
Eat healthily
The better you eat beforehand, the better you will feel, and the less guilty you will feel, having a few cheat days over Christmas. If you do have cheat days then just enjoy them. Ditch the guilt and go for it. The guilt and stress about it are often far worse than just having a blowout. You can indulge in a healthy way too. There are so many wonderful food options these days. Think outside the square and look at making or buying some healthier options for treats and sweets.
Try to keep a sense of humour and proportion
Is it really the end of the world if the carrots are overcooked or if the house isn't immaculate? Do you really have to worry about certain family members' disapproval about the way you parent? Remember, Christmas is just one day out of 365. It isn't worth stressing so much that it's unenjoyable anyway.
Make sure you keep moving
In the lead up to Christmas and especially Christmas day, exercise often goes out the window. The more activity you do, the better. So take along any new outdoor gifts like bikes, scooters, footballs, frisbees, or play old-fashioned games. But remember, if you have not been exercising much during the year DON'T overdo it! The amount of backyard cricket and football injuries we get in the clinics during Christmas and New Year is insane!
Do something for others
It's hard to avoid the consumerism that has overtaken Christmas in the western world, but it doesn't all have to be about giving or receiving gifts. Whilst the lead up can be busy, taking some time to do something for others can help keep you in the spirit of Christmas. Whether it's volunteering at the local homeless shelter, inviting people with no family to join your festivities, helping deliver presents collected by the local charities, or assisting at your local Christmas Carols. I think it's so important for our kids to see us giving back, and that the spirit of Christmas is about giving and spending time with loved ones…. rather than spending money we don't have on things we don't really need.
Merry Christmas from our family to yours. We will be open all the way through the Christmas and New Year period so you can look after your health and to help you with those inevitable Christmas / Boxing Day injuries! We will be closed Christmas Day, Boxing day and New Years Day.
Dr. Kate Wood is a Chiropractor, Kinesiologist and Doula from Health Space Mona Vale (currently on leave in 2019)