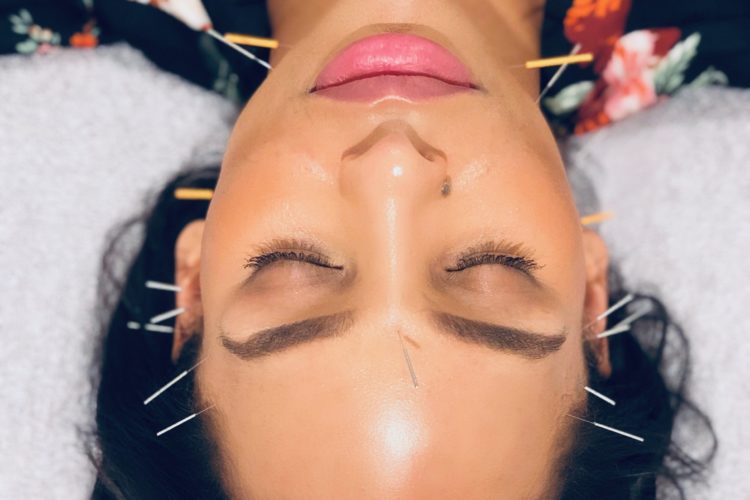 Acupuncturist and Chinese Medicine Practitioner – Isabella Buirski recently featured on Channel Ten's morning show; Studio 10. Isabella explained the new trend in anti-ageing skin care as well as performing a demonstration on Denise Drysdale.
Isabella explains more on the topic below;
What is Cosmetic Acupuncture?
Facial acupuncture, a treatment that's been used for thousands of years in Traditional Chinese Medicine (TCM), is becoming increasingly popular as a natural alternative to plastic surgery, fillers and Botox. Acupuncture needles are a well-accepted treatment in the West for migraines, stress and Bell's Palsy and facial acupuncture (or cosmetic acupuncture) for aesthetic purposes is on the rise!
How does Cosmetic Acupuncture work?
There is more to Cosmetic Acupuncture than reducing wrinkles.  Your skin is part of many systems in your body, and as it improves, so can your health and well-being.  This type of treatment can improve circulation, lift sagging around the eyes and cheeks, and stimulate the production of your skin's collagen and elastin which in turn can:
Soften lines & wrinkles
Brighten skin
Firm & lift sagging skin
Eliminate acne and reduce scarring
Even out complexion and leave you with glowing skin
Tone & tighten facial muscles
Hydrate dry skin
Every Cosmetic Acupuncture treatment is personalised according to your skin, health and treatment needs.  To get the most from this treatment and maximise the long-term results, I recommend a course of six to ten weekly treatments. Follow-up sessions are recommended once per month to ensure maximum effect and long-term results.
Does acupuncture hurt?
This must be painful, you are thinking. Not really! The needles are incredibly fine so they make the slightest of painless pricks but what these tiny punctures do is cause the body to go into repair mode, increasing circulation and oxygen supply to the skin.
How to get best results
To complement your Cosmetic Acupuncture, I might also provide you with an individualised Chinese herbal prescription to treat underlying causes like slow metabolism which can show up as puffiness in the face. TCM has a holistic approach to healing and therefore we always focus on what is going on inside the body as well as on the outside.
If you're looking for a healthier alternative to Botox or seeking a treatment that will ensure you leave with a healthy glow and plumper skin, a natural "face-lift" AND improve your overall well-being, facial acupuncture is definitely worth considering!
https://10daily.com.au/lifestyle/v200228gylso/trying-out-the-cosmetic-acupuncture-trend-20200228