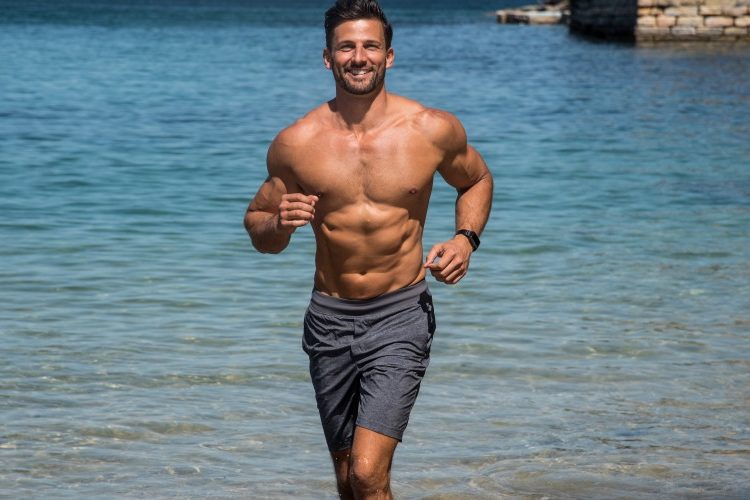 It's hard not to love the City2Surf. Arriving to the finish line at the beautiful Bondi beach, with amazing sights of the city and after parties to join, plus the elation and high-energy of finishing runners, finishing the City2Surf is one of the most rewarding, exciting and relieving parts! But as they say, the journey is the destination. Your entire City2Surf race can be as enjoyable and rewarding as reaching the finish line, and if you use some key details that I employ to optimise my performance, you'll hopefully find the whole race enjoyable!
Train the right way in the lead up to the event
Running is an easy gateway exercise for many people – all you need is a pair of shoes and you're off! But don't use this approach in the lead up to the City2Surf, as you are more likely to sustain injuries. I have treated too many weekend exercisers to try this approach myself, and often have a proper training program leading up to event day. Start small, and slowly build up to the 14km required for race day. Every week, add more distance to your running training, and vary your training runs by adding in hills, new routes or more distance. Train every other day and start training with a distance you feel comfortable with. Don't worry too much if you can't do a 14km run before the race. On the race day, you'll often have extra energy, as you will be swept up in the energy of the other runners! And walking is still a respectable way to finish.
Eat and drink right
Find out what works for you and stick to it – don't make any dietary adjustments just before or on the day of the City2Surf. Some people do really well on a carbohydrate-fuelled diet, others feel better on a fat-fuelled diet. Experiment before the race day and when you find an eating pattern that works for you, stay with that.
Saying that, I'm a big believer in eating real foods. Some great pre-race foods from my 7:2:1 Diet Plan book include seeded toast with nut butter and bananas as it provides instant energy to fuel you immediately, with some long-burning fats to carry you later into the race. Post-race, you definitely want to replenish your minerals and vitamins, and my 7:2:1 green machine smoothie (with some added natural protein, such as Vida Glow protein powder, or even some raw eggs!) is a good way to go.
And when I say drink right, I don't necessarily mean the beers at the end of the race! Drinking fluids to replace the water you've lost while sweating will help keep your energy up, keep your head on and will reduce the risk of heat stress. If you need help with hydration, maybe take a Hydrolyte prior to the event, and taking a magnesium supplement, or a little rock salt in your water will help keep your electrolytes up. There is nothing worse than a muscle cramp when you just want to run!
Employ a secret weapon to make running more enjoyable
My secret weapon when training is music! I looove music, and although I prefer to absorb the sights and sounds around me on race day, I have created a playlist anyone can listen to if they need a bit of inspiration. Just search @MrTimRobards City2Surf Playlist in Apple music for a hit of Rocky, Guns N Roses, and Daft Punk, to name a few!
How to keep up the motivation during the race
Success is all in the mind. I usually find it motivating to follow someone a little bit fitter than I am, to push you a bit harder to keep up. Finding someone to tail can be that extra motivation needed, especially when you are racing to beat a time!
It's also good to vary your movements a little bit as you start tiring. Try a few butt kicks or high-knee runs every kilometre or so, to shake up the postural muscles and relieve fatiguing muscles from being held in the same movement patterns. Try running on different surfaces such as grass, the side walks, or try running in a straight line like on a tightrope. These little tricks all help you keep the mind distracted from any discomfort when on long-distance runs.
Use technology to assist your run
My favourite piece of technology for running is my Apple watch. I can leave my phone at home but still listen to music, receive phone calls and messages, track my running speed and track my heart rate while racing.
My tips on what not to do
Don't:
Change up your diet – 3 coffees and a 12 egg omelette before race day will more likely give you stomach problems than assist your running performance!
Race in new shoes – at least break in a new pair of shoes before race day.
Change up your running style – prepare properly by seeing a running technician in the lead up to the race. I usually recommend mid/forefoot running with a cadence of around 160 / 180 beats per minute. Or at least, race in the running style you have prepared in or are comfortable with.
Freak out – the race is supposed to be fun. Don't overcomplicate it, just enjoy yourself!
As ambassador for the City2Surf, I might be a little bit biased on how fun the race is. But if you follow my tips, you won't get your heart broken on Heart Break Hill. Instead you'll be joining the after parties in high spirits, and most importantly, injury free.
Dr Tim Robards is a chiropractor, media personality, author, speaker and founder of the The Robards Method. He practices out of the Potts Point clinic and is currently on leave pursuing an acting career.