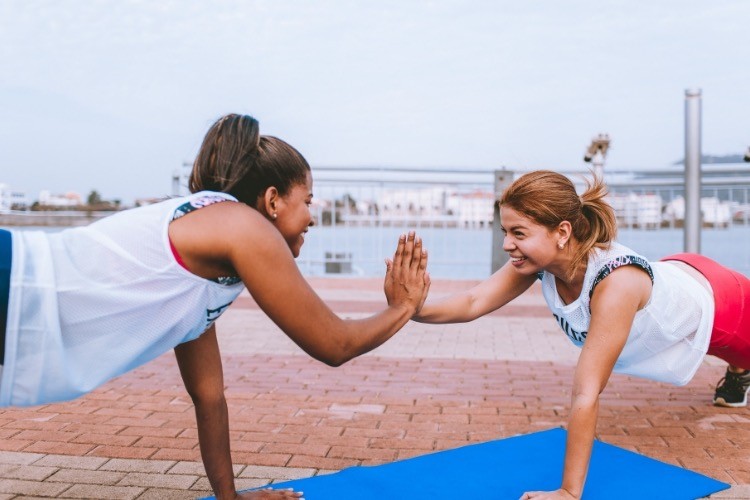 Health Space Chiropractor, Jennifer Lew interviews Lara Creber, Business owner/Entrepreneur/PT from Healthy Habit Fitness.
What made you get into the health/fitness industry?
Always a fitness person at school, however decided to take a different path at Uni over in the UK. When I came to Australia I realised that was a mistake! and I came back to sport. Moving to Australia mad me see that I loved the outdoors & saw how everybody was outside and could work out/exercise in parks and just wanted to be a big part of that.
How long has Healthy Habit Been around for?
I Started Healthy Habit in 2010.
Had you worked in the fitness industry before that?
I worked in a couple of gyms before starting Healthy Habit, then co-managed working in both Gyms as well as getting HHF up and running.
What Differentiates Healthy Habit Fitness?
Healthy Habit Fitness is outdoor Group fitness training. I find that people who come join HHF are bored of the gym, they can be sick of the atmosphere that some gyms create, i.e music can be too loud or not what they want o be listening too. It can be too busy, can't use the things they want to use.. AND especially if people have been working inside an office all day- they don't want to go into another crammed inside space, they want to get outside into the outdoors, fresh air! It's prettier and nicer. It can also be a lot more challenging, as we can use a wider range of activities e.g natural elements/running alongside weight training. People also enjoy the competitive nature (but in a friendly way!) because of the team like nature of group training.
What would be your best health tip?
My Best health Tip!! Ahhhh Ohhh.. Consistency.. Just do it.. Sorry Nike.. but I wish I'd come up with that.  Hahahaha Just get it done and then you can go play!
Also-> Consistency creates Habits- Healthy Habits! If you don't do it, you'll miss that in your life and regret it. Also It takes 64 days to create a habit not 28 so stay at it, Then it becomes a part of your everyday life!
Whats your favourite thing to do on a day off?
Oooh Relax! For probably about an hour! Coffee, beach, swim, meet friends, socialise and chill.
What's on your travel bucket list?
Actually going to Zimbabwe in a couple of weeks for a wedding. Big Safari and Victoria Falls- something I've always wanted to do. I want to do Antartica, and I want to cycle around Europe!
What is it that you love so much about the Inner West?
I Love the Inner West because I love the people mainly; everyone is really friendly and down to earth, alternative, anything goes, laid back, there's heaps of nice parks, playgrounds for kids. It's family, it's friends,its a great atmosphere, and has that really nice hub feeling to it.