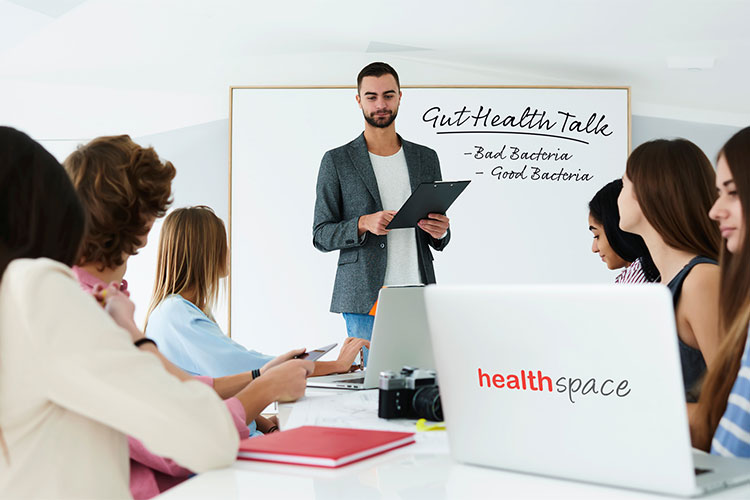 Health Space Corporate Talks are a holistic evidence-based service offering educational sessions for your employees and cover off a range of health topics including:
Nutrition – how to make healthy eating easy and delicious
Sleep health and fatigue management – simple solutions to help increase energy and performance
Modern Mindfulness – learning to balance the mind for a happier, healthier team
Stress management – stress less, perform better, live longer
Posture and pain – simple tricks to improve your posture, feel better, think clearer and improve your performance
Exercise in a busy world – simple, fun and quick ways to fit exercise into a busy schedule
Not only do we provide education and knowledge but also practical tools which attendees can implement into their day-to-day lives. Making behaviour change HAPPEN!
Our talks are given by our senior practitioners and Directors. We are also able to tailor talks to your particular organisation's needs. Please get in touch.
Price $499 per talk. 60-90 minutes.