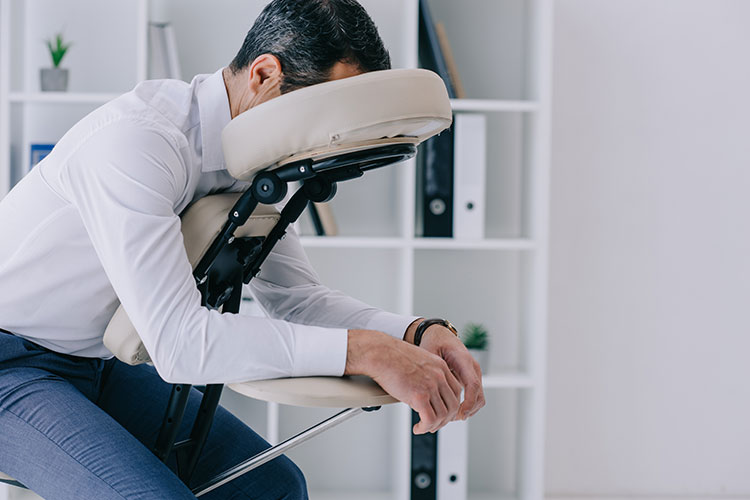 The Heath Space team of professional massage therapists can come to your workplace and make a real difference to those stressed and tired bodies, increasing staff morale and motivation. Stress and sitting at a desk for long periods contribute to symptoms like neck pain, back pain, headaches and postural syndromes creating less efficient workers who often have more sick days. Rest breaks are important so why not try a massage at the same time.
Our practitioners offer a variety of massages including Remedial Massage, Deep Tissue, Sports Massage, Relaxation / Swedish Massage & Triggerpoint & Lymphatic Drainage.
Our team will provide massage tables or chairs and therapists are qualified with appropriate insurance covers. Bookings can be made to accommodate groups of all sizes. We are happy to tailor a program specifically for your organisation.
Price: $149 dollars per hour per practitioner