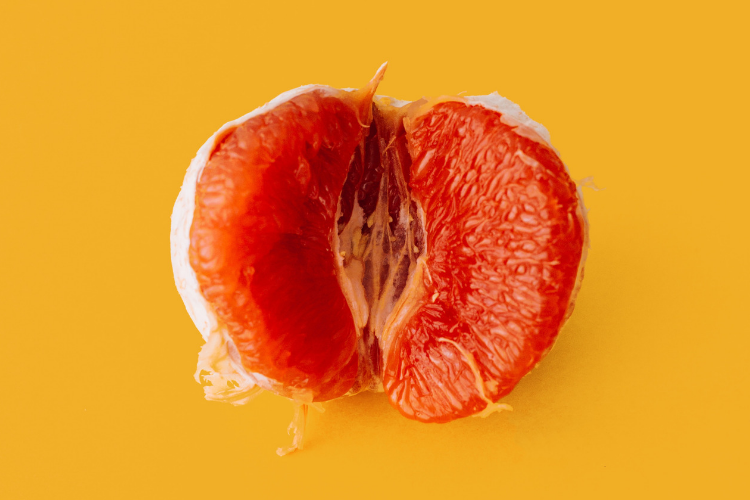 Welcome to GSPOT, a course on internal pleasure. This brand new, radical education invites you to own your internal pleasure. Your gspot is unique, no two are the same! So it's vital to learn about your body and what pleasure means for you. Not only is your gspot one of a kind, it also must be awakened in order to experience the full potential of deeper, longer and more intense orgasms.
The course is designed to support you in finding and exploring the sensations of an awakened gspot. In the private and secure space you are given the opportunity to gain autonomy over your body and sexuality. This is practical, educational and somatic learning; you will leave the course empowered, informed and pleased.
This offering is created for women / people with gspots, in response to the common concerns I work with in session. Now, more than ever before, we need the space, opportunity and reliable education to learn and explore the potential of the gspot. The intention of this work is to rewrite the controversy, stigma, shame and confusion that is so often paired with pleasure.
You will learn:
– Embodied education on boundaries and consent
– How to create a strong and resilient container for your pleasure and emotional release
– How to deepen presence, connection and intimacy
– Useful anatomical education to allow deepening access to pleasure
– Dozens of masturbation and self-pleasure techniques
– Ways to measure, respond to and explore arousal
– Foundations of orgasmic yoga
– See, find and feel exercises
– Mindfulness practices on how to awaken the ultra-sensitivity of the gspot
– How self-awareness can support your inquiry into pleasure
– The importance of breath, sound and movement to enhance/expand your pleasure
– Tools for addressing common concerns that can block sexual desire, drive and arousal
– Tips for expanding the pleasure potential of your hands
What to expect:
– Practical and tailored education to support you through your inquiry into pleasure
– Engaging group exercises
– Individual work for self-inquiry
– Creative expression of pleasure through art, music, story telling
– Live anatomical demonstrations
– A safe, playful and connected space
– Weekly take home exercises and activities
– Ongoing access to support from a Certified Sex Educator
This is for you if:
– You are a woman / you have a gspot
– You are curious and committed
– You want to experience more pleasure
– You want greater presence, openness and satisfaction in self-pleasure and in your relationships
– You want to feel more depth and variety in your orgasms and/or sensations of pleasure
– You want to embody sexual self-confidence
– You want to reclaim your body, sexuality and pleasure
– All ages (18+), relationship choices, orientations, backgrounds, beliefs, shapes, sizes. If you are a woman / have a gspot, we welcome you
When:
Every Thursday 7-9pm, March 14th-April 4th
Where:
Collective Healing Centre, 199-201 King St, Newtown NSW 2042, Australia
Bookings essential. Secure your booking at the following link: https://www.georgiagraced.com/event-info/gspot-a-four-week-course?utm_campaign=8d576aa9-69dc-4e82-bc35-aff525b4e54b&utm_source=so