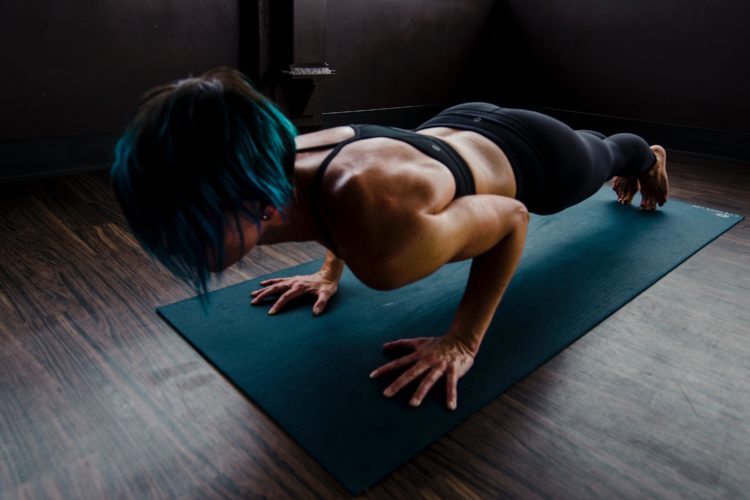 We all know how important it is to keep up a regular exercise and wellness routine, but not everyone has the time or ability to go to the gym or studio for a class, yet they know the value in having a set time and routine for exercise, and they also like having the motivation of having an instructor and group of people to exercise with. It's good for your physical fitness and it's also extremely important for your mental health too.
Virtual Yoga and Fitness classes are for those who like something that is interactive where you can receive in-the-moment and real time feedback from the instructor. They are not pre-recorded or live streamed where you simply follow along as best you can. Joining a class takes the stress and guesswork out of having to come up with your own Yoga flows or workout programs, so you know each session will be balanced, effective and safe.
All virtual online classes are run through zoom, so all you need is an internet connection, your device and a small space to place your mat or workout gear. When you register for your class online, you will receive a link to the zoom session, and you will also receive a reminder 15 before class is about to begin. If you prefer not to be seen by the instructor or other participants, then you can simply turn your camera off.
They are three classes to choose from:
YOGA CHILL FLOW 45 min: A slow paced yoga practice for someone wanting more focus on stretching with longer holds and a less intense practice with relaxation and breathing. Perfect for the beginner yogi, the less flexible, or someone coming back from injury.
YOGA OPEN LEVEL 60 min: A more challenging traditional practice grounded in alignment and functional movement with a focus on building strength in the arms, legs and core to achieve more challenging balances and holds expected in hatha yoga.
STRENGTH TOTALBODY 45 min: Using a variety of equipment such as dumbbells, kettlebells, bodyweight or resistance bands, this fully customisable workout prioritises safety and effectiveness in a low-impact class, that will challenge the beginner all the way through to even the fittest athlete.
One off classes are $10 or you can purchase a 10 class pass for $70
ABOUT YOUR INSTRUCTOR
Mark Moon is a holistic fitness coach with over 20 years experience in the health and wellness industry as a group fitness instructor. He has worked with different demographics, ages and fitness levels, and has certificates in Personal Training, Yoga, Advanced Nutrition, NLP, Integral Semantics and Developmental Coaching.
Mark believes that when you find that "sweet spot" between working out and working in, you have a sustainable way of achieving the goals you want. He encourages people to stop evaluating sweat or size with success, and instead use less superficial goals like an increased range of mobility while training, an easier movement in daily life that is pain and injury free, and living in the present moment free from negative and non productive thoughts that may be causing you to have lack of motivation, low energy, anxiety or depression.
Mark believes there are three key areas to living your best life: MINDSET – NUTRITION – MOVEMENT – and when optimized, there's no limit to the personal, professional and wider life goals you can achieve. Grounded in alignment and functional movement, Mark's classes are designed for people to feel better, move easier, and improve their overall sense of wellbeing. His teaching style is supportive and encouraging with a genuine passion for helping people "feel their best" each and every day.