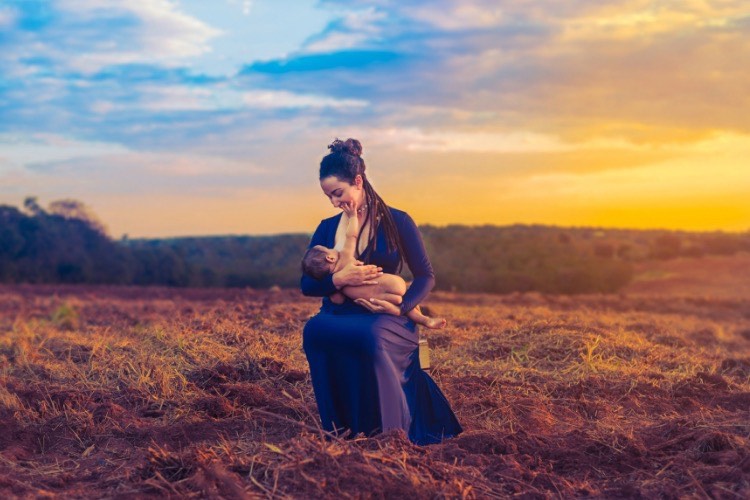 I treat lots of Women who are pregnant in my practice using Acupuncture, Moxibustion and Chinese Dietary Therapy. When it comes to breastfeeding, the more you can learn and prepare before your baby arrives, the better your chances are of making it as smooth a journey as possible.
Bel Moore from Fourth Trimester Parenting shares with us her best tips for breastfeeding.
Breast milk is the biological norm in infant feeding and offers tremendous health benefits to both a mother and baby. It is specifically designed to cater for a child's nutritional needs in the first six months of life and the World Health Organisation (WHO) recommends mothers continue to breastfeed until at least two years of age while introducing solid foods.
​Unfortunately, despite our wishes, hopes and best efforts, sometimes breastfeeding isn't as easy as we expected it to be.  For those wanting to breastfeed, here are 5 top tips to get you and your baby the best start to your breastfeeding journey.
Antenatal breastfeeding education – Research has shown that increasing knowledge and education about breastfeeding, what to expect and what is normal increases breastfeeding uptake and duration. Regular antenatal classes may have limited breastfeeding information in them, so try a personalised antenatal class or attend an Australian Breastfeeding Association (ABA) antenatal education session to best prepare yourself for the realities of breastfeeding.
Labour and birth choices- Be aware that choices you make in labour and birth such as medication( morphine or epidurals etc) and some medically necessary situations such as induction and c-sections can impact on your breastfeeding initiation. Drugs can cross over into the newborn during labour, making it sleepy after birth and less likely to feed in the first 24 hours.  Using techniques such as hypnobirthing and acupressure can increase the chance of a drug free birth while preparing the body for labour with chiro and acupuncture can reduce the risk of going over due and needing an medical induction.
Early skin to skin- Skin to skin after birth is a practice of where the baby is placed on the mother's bare chest straight after the. Mums and their bubs should remain there for at least an hour undisturbed while the baby goes through a process of crying, relaxation, quiet awake and then breast crawling for the first feed. Skin to skin also helps regulate the infant's heart rate, breathing, temperature and stimulates oxytocin release (helps with milk let down and the uterus contracting).
Early breastfeed – Early initiation of breastfeeding is vital for breastfeeding success and also the health of the baby. Once the baby is placed skin to skin, the baby will use its innate newborn reflexes and senses to make their way to the breast and attach. The best position to achieve this is a semi laid back position in a bed or chair.  If there going to be a period of separation due to medical issues look into antenatal expression of your own colostrum.
Avoid early pitfalls- Things such as formula top ups, use of bottles, dummies and excessive visitors can all contribute to supply issues and make the breastfeeding journey harder.
Bel from Fourth Trimester Parenting  is an International Board Certified Lactation Consultant (IBCLC), Midwife and Registered Child and Family Health Nurse on the Northern Beaches. She is passionate about antenatal education and her in home antenatal classes are customisable, comprehensive, affordable and engaging.  Bel's vast knowledge of breastfeeding issues can help you address any breastfeeding concerns you might have and create a breastfeeding plan that works for both you and your baby.