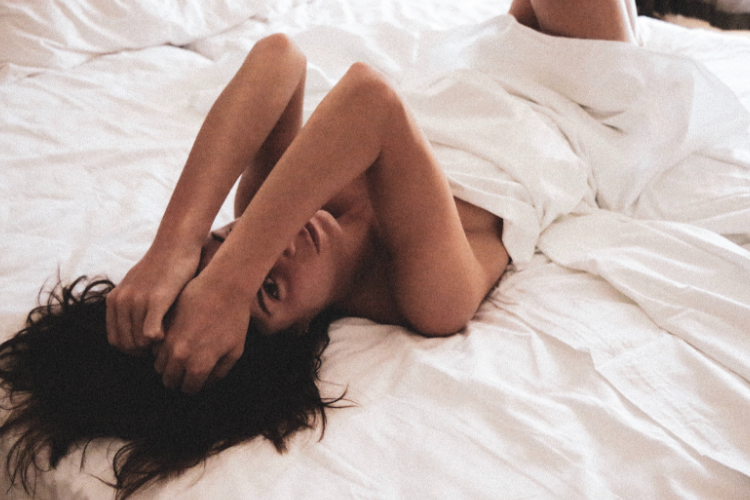 "What turns you on?"
A question I've asked friends, colleagues, clients, strangers… a question I never thought I'd be asking someone I just met and to be answered with such honesty, openness and vulnerability. More than ever, people are getting to know their sexual selves and owning what turns them on, they're exploring sexual empowerment – and yearning for it.
There's a communal desire to feel more pleasure, realness and intimacy in sex with themselves and others. In doing this, we're all contributing to the current sexual revolution.
Naming it a "revolution" seems huge, but also feels right. There's a shift in sex and expectations in our culture, influenced by media and news, by people of influence sharing their experience, by equal marriage rights, by people coming together to stand for what they believe, by an encouraged choice in gender and sexual orientation and in combination with all of this, there is a longing to learn more.
The current sex revolution has flowed from a dramatic rise in practices like yoga, tantra and meditation, practices that encourage people to engage their bodies, and they're feeling the benefits. We now have scientific evidence of the benefits of Eastern traditions. True to our western world, we love this proof. For the first time, research is being conducted on a neurological level so we can now see how mindful practices impact our body and how it shapes our brain development and the nervous system.
People feel more embodied and are ready to connect (or reconnect) with their sensual selves, they want to get back into their bodies because they have felt out of touch for far too long. Now there is an integration of mindfulness into sex with ourselves and others, and presence to pleasure.
There's more information about sex out there than ever before and resources for people to explore authentic sexual empowerment and reclaim their sensuality. This information is accessible, it's sparked interest so it seems only natural to create a space and practices that a community can become involved in to explore heightened connection with sensuality. We'll be playing our part in the revolution at HealthSPACE by bringing mindfulness to sexuality.
If this all sounds too exciting and you want to explore your sensual capacities, there are a few things you can start with when you're are having sex or self pleasuring:
Be inquisitive and listen to your body
Focus your attention through all of your senses
Observe thoughts that come up without being attached to them
Bring attention to how and where you feel sexual (it could be your ears, it could be your knees!)
Be patient and kind to your body and your 'sensual journey'.
There'll be heaps on offer to continue this exploration and dive deeper into pleasure and intimacy. Stay tuned and turned on.