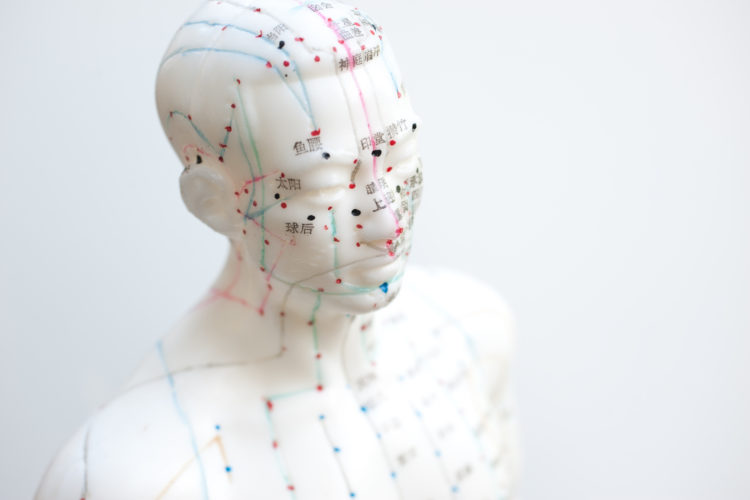 This month is all about acupuncture and Traditional Chinese Medicine (TCM) in conjunction with Chinese New Year. I am a big lover and believer in TCM and acupuncture and visit my acupuncturist anywhere from once a week to once a month depending on what's happening with my health. I have had many different acupuncturists who all practice differently over the years but no matter who I see I always get amazing and quick results. I often feel results after just one session, even though it may take several sessions to get back to full health. Many a time I have walked into the clinic with a pain of some description and walked out without any pain at all; including sore throat, headache, nausea and onset of flu symptoms. Did you know there is amazing research supporting TCM and pain relief?
Other times it takes many sessions in combination with Chinese herbs to really feel at my best such as when I had Lyme disease, adrenal fatigue and any of the millions of sports injuries I have endured! Preventative care throughout pregnancy and whilst breast feeding (5 years and counting I have been breast feeding!) has helped me so much with energy, sleep, milk supply, menstrual irregularity and hormonal fluctuations to name a few.
Acupuncture is becoming much more mainstream these days but where people often forget to utilise it's century old techniques and benefits is with kids. Both my kids have had the privilege of receiving acupuncture since the day they were born. My daughter Mimi struggled with sinus issues and croup as a baby but thanks to acupuncture she slept soundly throughout the night without even waking up (this was also complemented with homeopathy and of course chiropractic and kinesiology from her Mumma!). Both my kids have struggled with teething pain and the congestion associated with it. Again, thanks to acupuncture these symptoms were managed naturally. Mimi is currently cutting her 2-year-old molars and the poor little monkey had an infection on the molar that turned into an ear infection which ended in her bursting her ear drum. She had acupuncture every day throughout this process and honestly during the day you would not have even known she was sick. The pain relief and energy after such a small session is incomprehensible. If you are thinking to yourself while reading this…. how would I get my child to lie still while the needles are in or to not cry then you would not be alone. It's essential to book with an acupuncturist who is confident and trained in treating kids. They have mini cups, they use guasa, light massage, acupressure and sometimes needles are not even needed. But if they do use needles, they are super thin (rarely do the kids even feel them) and they are inserted and removed rather than left in for long periods like with adults. Often, they will demonstrate on mum or dad while the child watches. The earlier you implement acupuncture into your child's life the easier it is as it just becomes a "norm" for them. You will find they feel so good that even if they don't necessarily love it, they will ask to go.
Many think acupuncture is just for pain. I have seen my own children and many of the children I care for have amazing results under the care of an acupuncturist including: sleeping issues, skin conditions, reflux, stomach pain, growing pains, asthma, allergies, bedwetting, teething, drooling, low energy, poor immune function, croup and colic to name just a few.
A study in the Journal of Acupuncture in Medicine showed that infants with colic like symptoms who cried for more than three hours a day, for at least three days a week—had fewer symptoms after getting the traditional Chinese needling technique compared to the standard treatment.
So, the take home message is, if you haven't tried acupuncture then get to it! TCM practitioners treat the body rather than by diagnosis which means every session is completely individualised for you every time you come. I know this sounds weird, but I often fall asleep during acupuncture (which for anyone that knows me knows that is a big deal!). It's hard to believe but acupuncture is super relaxing.
If you need a referral for somewhere out of Sydney be sure to ask us (even if you are just leaving for a holiday).
Happy acupuncturing (not sure that's even a word!).