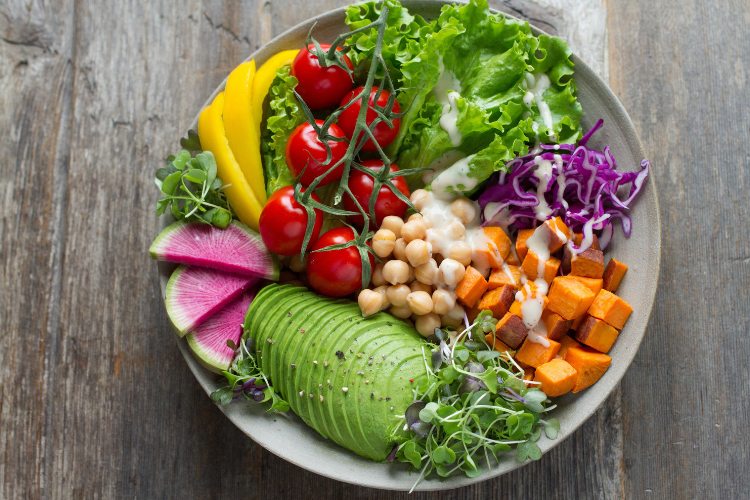 Are you tired of trying to get your acne under control with western medicine but it just won't budge? You're not alone! Around 79-95% of adolescents and 40-45% of adults over the age of 24 struggle with acne. Acne can be caused by a number of factors including diet, hormonal imbalances, stress and even the use of certain skin care products.
But have no fear! Here are some great ways you can modify your diet and lifestyle that can help you get your skin under control.
Consume a low GI diet
This will help to reduce the amount of insulin your body is producing in turn decreasing the level of androgen production, a hormone found to exacerbate acne.
Some easy ways you can make the change to low GI include:
Swapping white bread to wholegrain or wholemeal bread and even white rice to brown rice.
Snacking on fruit both fresh and dried, nuts, seeds and yoghurt when you're feeling peckish. You can even mix a few of them together.
Avoiding alcohol, soft drinks and juices. Instead drink plenty of water and your skin will love you!
Having a yummy bowl of porridge for breakfast rather than highly processed cereals.
Sneaking some beans, legumes, quinoa, lentils and even chickpeas into your daily meals.
Increase your omega-3 fatty acid intake
As foods rich in omega-3 fatty acids have been found to have anti-inflammatory properties, which can help to reduce the redness associated with acne. Delicious omega-3 rich foods that you can add to your diet include fatty fish such as salmon, sardines and mackerel, flaxseed oil, soybean oil, walnut oil, nuts and seeds including almonds, walnuts and flaxseeds and even vegetables such as soybeans.
Do some exercise and destress!
Whether its yoga, going for a run or even doing some peaceful meditation, all of these activities can help to reduce stress levels, anxiety as well as assist in the balancing of hormones. When exercising, your brain produces endorphins, which give you a euphoric feeling and may reduce any pain or stress that you may be feeling. Plus, exercise also helps to regulate your insulin levels, in turn reducing the bodies level of androgen hormone. Therefore, exercise can help to eliminate some of the potential factors that could be causing acne.
If you would like some help managing your acne, come make an appointment with our Nutritionist Romina at the Health Space Burwood clinic (02) 9745 3700.