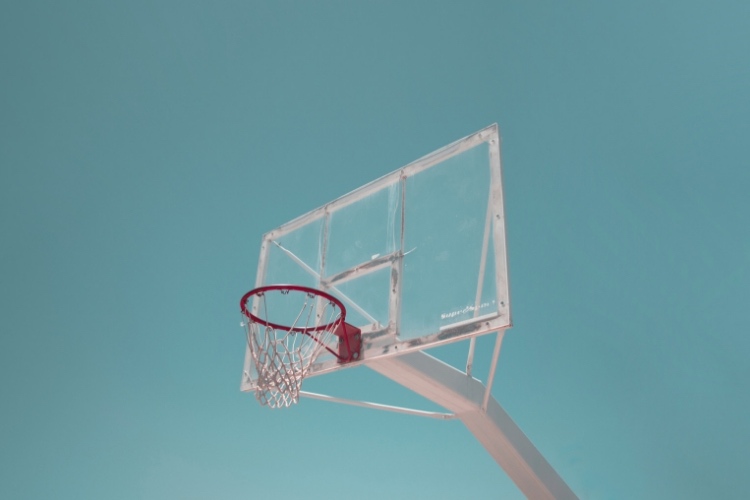 Common basketball injuries and how to avoid them
Basketball is a highly popular sport in Australia, with all ages and fitness levels playing the sport. Indeed, many basketball players dream of slamming dunks like Michael Jordan, but due to the dynamic and powerful nature of the game, these dreams are often cut short by basketball injuries. Thousands of Australians are admitted to hospital each year for basketball related injuries, and, according to Sports Medicine Australia, basketball players are likely to sustain 14 injuries per 1000 hours of basketball played.
How do basketball injuries occur?
Basketball injuries are generally defined as either acute (traumatic) or overuse injuries. Acute or traumatic injuries occur due to a sudden force or impact, such as a fall or a stumble, whereas overuse injuries occur over time due to stress on the muscles, joints and soft tissues without proper time for healing. Overuse injuries begin as a small, nagging ache or pain, and can grow into a nasty debilitating injury if they aren't treated early.
Most basketball injuries stem from the stop-and-start nature of running on the court, and improper mechanics when shooting. Some common basketball injuries include:
Ankle sprain: results from tearing or stretching of the ligaments around the ankle when it is twisted or bent
Achilles tendonitis: occurs when the Achilles tendon is overstrained during a movement in which an athlete pushes off the ground during a walking or running gait
Shin splints: pain on the shins due to a variety of issues: over-pronation of the feet, inadequate footwear, running on hard surfaces, etc.
MCL (medial collateral ligament) sprain: damage on the inside of the knee from sudden twisting
Hamstring strain: torn hamstring muscles as a result of sudden accelerations
How chiropractic care can help basketball players
Regular, preventative chiropractic care is one way that basketball players can avoid injuries, enhance performance and improve speed and endurance on the court. Prevention is always the key to avoiding the loss of court time. Incorporating a health regime that includes chiropractic care is a proactive way of ensuring optimal functioning of the mechanics of your own body, and therefore ensuring greater performance. Elite basketball players often incorporate chiropractic care, such as Derrick Rose from Chicago Bulls, who underwent rehabilitative chiropractic care after back spasms kept him off the court. He now incorporates chiropractic as part of his health regime to continually maintain his best basketball performance and to prevent injuries, However, chiropractic isn't limited to elite athletes – it can assist all levels of players, from amateur and recreational basketball players, to the weekend warrior.
Basketball players have the opportunity to get an edge on their game when they approach their fitness from a holistic viewpoint, and one which includes preventative measures. Regular visits to the chiropractor ensure ligaments, muscles and bone are properly aligned to promote the flow of oxygen-filled blood to prevent injury.
A chiropractor will often look at improving basketball performance in a holistic way. A combination of dietary, psychological and structural recommendations are often given to basketball players looking to get better results on the court. In a clinical setting, chiropractors can assist basketball players by providing:
Conditioning to improve speed and muscle tone
Exercises to extend flexibility in order to improve movements on court and shooting range
Manipulations to enhance range of motion to joints thereby improving shooting accuracy
Adjustments to increase balance and joint range of motion
Mobilisations to encourage strength
Michael Jordan didn't achieve his basketball hall of fame by himself, and basketball players looking to improve their on court performance should surround themselves by a team of health and coaching professionals who can help them achieve their goals. While a chiropractor might not help you become the greatest player of all time, or win a Nike shoe deal, they can help a basketball players optimise their health to become the best player they can be.