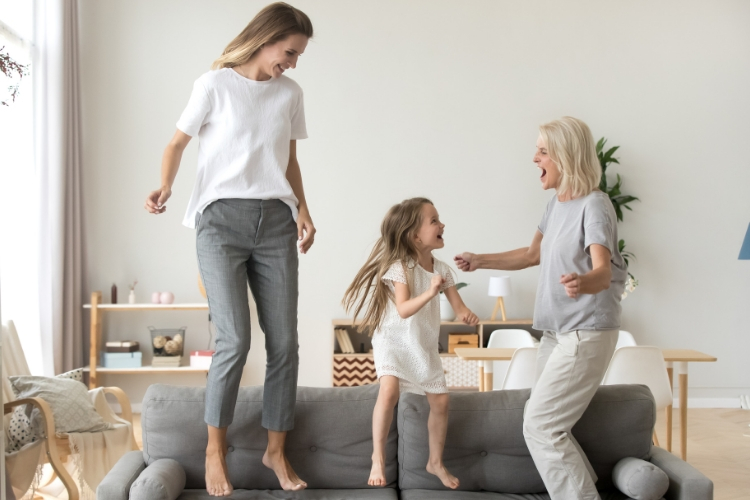 Are you ready for life? I love the theme chosen this year for the National Spinal Health Week.
The quality of your health begins BEFORE conception. So the health of your parents before they conceived you directly impacts the quality of your life NOW. So what that ultimately means is that your health choices not just affect your health but the health of your children (or future children), your grandchildren etc. Knowing that, would that change anything you are doing right now?
To support you and your loved ones we offering complimentary initial consults for acupuncture, chiropractic, naturopathy, nutrition and physiotherapy and 20% off massage initial consultations in the last week of month. So no excuses now! We are here for you!
This deal is inspired by the National Spinal Health Week initiative where as a profession we are encouraged to show the community that natural health care is so much more than treating pain. It's all about changing lives, extending lives and improving the quality of lives. With this comes education about preventative health care and not just waiting until you are in pain or injured. Just like you brush your teeth regularly (hopefully anyway), service your car and water your garden, its just as important to look after your health (we think its actually more important!) You only have one body and the better you look after it the better it will look after you. It's common sense. Then if you do get injured or sick, its likely you will bounce back quicker too!
I had health issues as a child and whist it was horrible at the time it has also changes my life for the better. I learnt from a young age that I have to look after my health and I have direct control over that. Its not bad luck or bad genes as we were once taught but predominantly a poor lifestyle that leads to ill health.Anytime you get sick or injured look for the lesson or the learning and keep evolving. Share your learning and hopefully we as a society will get healthier, not sicker.
So if you exercise a lot, sit hunched over a desk, carry kids around (especially on your shoulders or one hip), have a high amount of stress, want to improve your energy / diet, are not waking up feeling energetic and refreshed or of course have some health conditions you want to get under control please book in with us. If you have loved ones you think could benefit then send them our way too. We would love to be part of the change you desire.